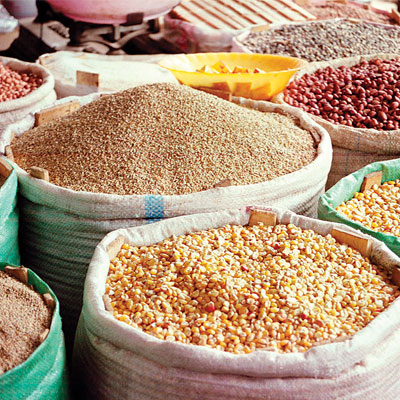 Union Food Minister Ram Vilas Paswan met state food ministers and discussed issues such as inflation, the problem of hoarding and black marketing. After the meeting, Paswan said foodgrain hoarding should be made a non-bailable offence. Expressing concern over the issue, he said hoarding is a serious crime in foreign countries, while it has become a common phenomenon in India. The food ministers from different states met in New Delhi to reach a consensus to make food grain hoarding an offence to minimise the differences between the demand and supply.
"We have reached a consensus that the Essential Commodity Act needs to be implemented properly and it should get punitive powers. So, all kinds of relevant crimes including food grain hoarding should be made non-bailable offences," said Paswan. He also said the states should have storage godowns for food grains in the agriculture dominated districts, and a price stabilisation method would be implemented to check the problem of food inflation. Paswan also informed that the state governments which have not implemented the Food Security Act would be given three months' time to introduce it in their respective regions.
"By and large the states have agreed to implement the Food Security Act within three months. Few states have cited issues for the delay and have hence agreed to implement the act latest by a year," added Paswan.