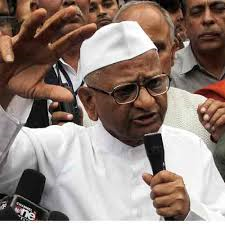 An average of 17.84% voter turnout was recorded till 11 am in the 19 Lok Sabha constituencies of Maharashtra, where polling is being held today in the second phase of election in the state.
Among early voters were Union Home Minister and Congress candidate in Solapur Sushilkumar Shinde and NCP nominee in Pune district's Baramati constituency Supriya Sule, daughter of party chief Sharad Pawar.
Former Chief Minister Ashok Chavan, who had to quit three years ago over the alleged involvement in the Adarsh Housing scam, cast his vote around 8.30 am at a booth in Shivaji Nagar are of Nanded city. He was accompanied by his wife and other family members.
Chavan appealed people to come out in large numbers to exercise their right to franchise.
Social activist Anna Hazare also cast his vote early in the morning at a polling booth in his native Ralegan Siddhi village in Ahmednagar district.
"Every Indian must vote. People must compare the candidates and then vote for the candidate having best moral character. People should avoid voting for candidates with criminal background and corruption charges. Voters can choose the option Of 'NOTA' (none of the above) if no candidate is eligible," Hazare told PTI.
BJP's Gopinath Munde, who is seeking a second term as MP from Beed, also cast his vote at a booth in Nathra village of Parli tehsil in the district.
Young voters as well as senior citizens were seen lining up enthusiastically since early morning in Pune city which experienced a drizzle in the wee hours.
There were also reports of peaceful polling from Shirdi and Kolhapur. No untoward incident was reported so far.
Following is the constituency wise voting percentage till 11 am: Hingoli 19.91%, Nanded 21%, Parbhani 24.84%, Maval 16%, Pune 15.25%, Baramati 16%, Shirur 14.50%, Ahmednagar 11%, Shirdi 10.15%, Beed 21.84%, Osmanabad 22.50%, Latur 20.29%, Solapur 14.42%, Madha 17.96%, Sangli 21%, Satara 17.32%, Ratnagiri-Sindhudurg 12.01%, Kolhapur 22.59% and Hathkanangle 20.39%.