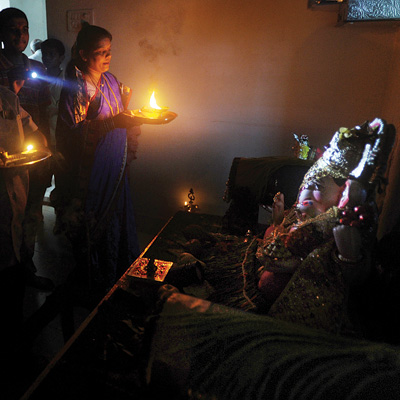 As the police in the state are busy with the Ganesh festival, the date of assembly elections is likely to be announced only after Ganpati Visarjan.
According to sources, the police dept has requested the Election Commission of India (EC) to restrain from announcing the election date until the last date of immersion of the idol, which is Sept 8.
Once the poll date is announced, the model code of conduct will be in place and that would require deployment of police to check any violation of the code.
"The police are already occupied with managing the crowd and maintaining law and order during Ganpati festivities. If the date of polls is announced in this period, that would put additional pressure on the force, which is why the announcement may come post immersion," said a highly placed source in election office.
As per rule, the model code of conduct has to be in place 21 days before the first day of candidates submitting nominations. Going by speculations, polls are likely to be held sometime around the second week of October. The date of polls will be decided keeping festivals like Dushera (first week) and Diwali (fourth week), in mind.
"Polls would more or less be around the same time as that of the 2009 polls, which were held on Oct 13. Sensitive and hyper sensitive constituencies are being identified in order to deploy adequate forces and ensure free and fair polls," a source said.
However, the tenure of the 288-member Maharashtra assembly will come to an end on Nov 8, making it mandatory for the new assembly to be constituted latest by the same date.