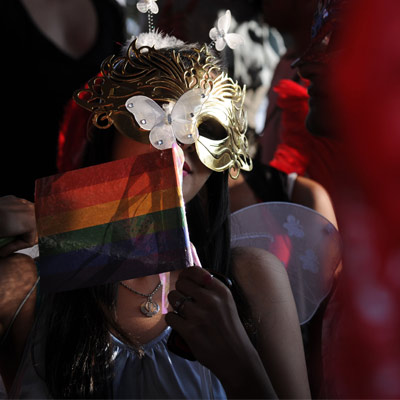 A woman constable, found to be a transgender after a medical test during training and later terminated from service, got a reprieve today with the Madras High court holding that she is a female for all purposes and directing police to reinstate her in service.
Born on October 1989 as a girl, she was brought up and educated likewise and was appointed as a female constable in February 2013. However, during medical test while training, she was found to be transsexual. She was forced to resign and was relieved from the post in March 2013. She then moved the Madras High Court challenging the order.
In his counter, Thanjavur Superintendent of Police submitted she was not terminated from service on the ground she was a transsexual, but that she submitted her resignation on her own volition, which was accepted. Justice S Nagamuthu, before whom Mahalakshmi's petition came up for hearing, noted she was born a female, brought up and recognised as a female by society and by governmental agencies. But, unfortunately, she was misbranded as transsexual, based on the medical examination. "Whether such a finding about the sexual identity, based on mere medical examination by an allopathy doctor can be accepted, is itself debatable. There is no consensus among scientists on this issue," the judge said. "Therefore, it has to be necessarily held that petitioner is a female for all purposes and the directions issued by the Supreme Court in Nangai's case are applicable to the petitioner also," the judge said, declaring her as a female.
On the point raised by petitioner that the resignation letter was obtained by force, the judge said there was every reason to accept her submission. Admittedly she was born to an illiterate poor Scheduled Caste family and her father was a sweeper.
Such a girl, who had undergone the process of selection, would not have given the resignation voluntarily. She would have resigned due to humiliation and fear of ridicule as a transsexual. "Therefore, I hold that the resignation letter is not voluntary," the judge said and declared her a female for all purposes and also added that she has every right to retain such sexual/gender identity. The judge also set aside the order of termination from service and ordered her reinstatement within six weeks with continuity in service.