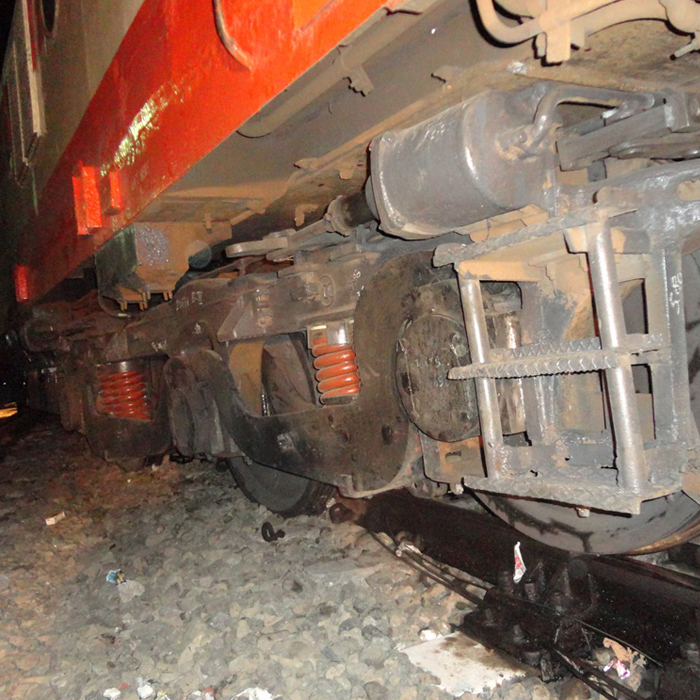 Two coaches, including the engine of the 11068 Faizabad-Lokmanya Tilak Terminus Saket Express derailed near Asangaon in Thane at 8:06 pm yesterday, according to a press release by Central Railway. There were no injuries to the passengers.
Entanglement with overhead wires is being cited as a possible reason for the derailment. Enquiry at the Junior Administrative Grade level has been ordered into the incident.
After rerailment of both coaches, the train departed for Lokmanya Tilak Terminus at 6:50 am.
For ferrying the affected passengers from Asangaon to Kalyan, the Central Railway reportedly arranged for 10 buses. Several food items, water and biscuits were also distributed to the passengers.
As a result of the incident, local train services on the Kalyan-Kasara line were disrupted until 9:40 pm. Train traffic was then restarted on a single railway track. During this period, suburban trains between Mumbai CST and Titwala were running as scheduled.
However, 17 suburban trains had to be cancelled yesterday, and 2 today, as a result of the incident. Currently, trains are running at a delay of 25 to 30 minutes on the Kalyan-Kasara line.