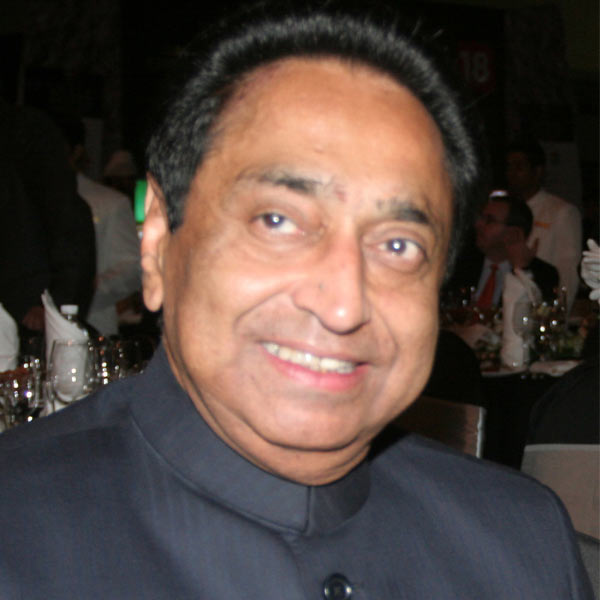 Reiterating the government's commitment to pass the Lokpal Bill, Union Parliamentary Affairs minister Kamal Nath on Friday said the Bill is highest priority for the government.
"The bill is on the table of the house, and, has given this bill the highest priority. We even decided to delay the passing of the financial bills in the Rajya Sabha today," he added.
"The Rajya Sabha has started discussion on this, and the Business Advisory Committee (BAC) has allocated six hours for the discussion on this bill. So, once it is passed in the Rajya Sabha, then it will come to the Lok Sabha," Nath said in response to the media queries about the status of the bill.
Responding to questions about the Samajwadi Party's opposition to the Bill, he said, "According to parliamentary rules, if any party is against the bill, then it should vote against it. It is upto to them whether to support a bill or not. In a democracy you have freedom to vote against it.
Earlier today, the UPA Government tabled the Lokpal Bill in the Rajya Sabha.
The demand for a Lokpal Bill was seen as a revolutionary anti-graft movement, which in 2011 not only drew tens of thousands of Indians united against corruption onto the streets, but also stopped parliamentary proceedings and dominated the headlines for days on end.
The India Against Corruption (IAC) movement, launched in December 2010, marked for the first time in India that both the poor and the middle classes were united against corruption in such large numbers.
Over the past year, India has been transfixed by a campaign led by Anna Hazare to force the government to create an ombudsman, which would prosecute corrupt politicians and bureaucrats.
Hazare's initial hunger strike brought millions of sympathisers out on streets and forced the government into a series of humiliating U-turns.
The proposed bill envisages the setting up of a national anti-corruption watchdog to check financial mismanagement and corrupt practices that have deeply pervaded several democratic and civic institutions of India.