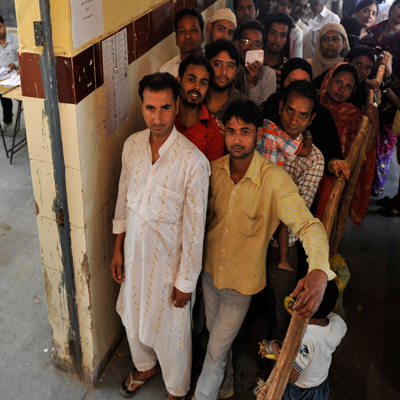 The Election Commission (EC) has ordered repolling at 29 polling stations in Telangana and Seemaandhra regions of Andhra Pradesh where polling was held on April 30 and May 7.
Based on the reports submitted by the state CEO and the Returning Officers as well as complaints received from the contesting candidates, the Commission declared the polling held in these polling stations as void, and ordered repolling.
Of the 29 polling stations, 12 are in Telangana and 17 in Seemaandhra regions.