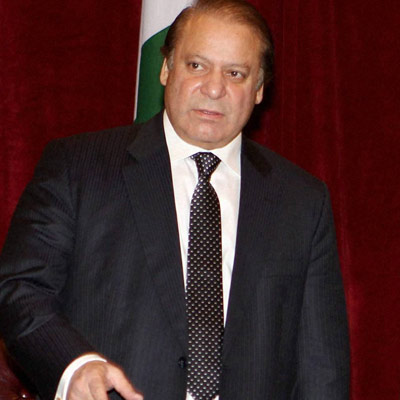 As people in Jammu and Kashmir voted for the Lok Sabha polls, Pakistan today said any election in the state is not a substitute for plebiscite.
"Absolutely not," said Pakistan's Foreign Office spokesperson Tasnim Aslam here when asked if the election in the state was an alternative to a plebiscite.
She added, "This is the position of United Nations resolutions as well that any elections in Indian Occupied Kashmir are not an alternative to the exercise of their right to self-determination".
She also criticised the Indian media coverage of the assassination attempt on leading Pakistani TV anchor Hamid Mir and the subsequent controversy.
"I don't think anyone in this room or outside will condone what has happened in Karachi. We condemn the attack on Hamid Mir. We wish him a speedy recovery. As regards the negative reporting, obviously there is a tendency to indulge in propaganda against Pakistan and it does not surprise us.
"You talked about coverage in Indian media, that doesn't surprise nor should it surprise anyone," she said while replying to a query on the alleged "negative" coverage of the incident by the Indian media.
Incidentally, the Indian media was also mentioned in the complaint filed by the Pakistan Defence Ministry before the electronic media regulatory authority here.
In the complaint filed yesterday, the ministry said "a vicious campaign, libellous and scandalous in nature was started initially on Geo News channel wherein false accusations were made" against the ISI and its chief Lt Gen Zaheerul Islam.
It said the "attempt" was detrimental to interest of the institution and the country.
"Said footage was picked up by foreign media, particularly Indian channels, who instead of objectively reporting the incident overplayed it repeatedly," the complaint said.
Meanwhile, asked about reports in a section of the media that BJP prime ministerial candidate Narendra Modi had sent his "close associates" to Islamabad to break the ice with the PML-N government, she said, "I am not aware of any such visits".