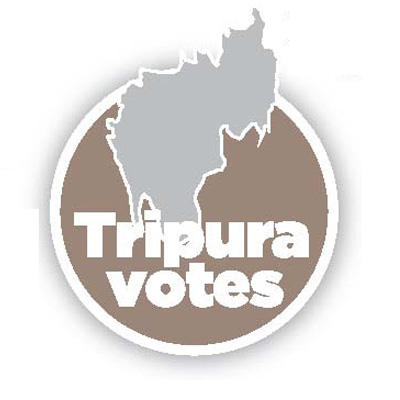 About 74% of the electorate cast their votes peacefully till 3:00 pm in the Tripura West Lok Sabha constituency in the first phase of polling in the Left Front ruled state.
"Approximately 74% voters cast their votes till 3 pm. The election remained completely incident free so far," Chief Electoral Officer (CEO), Ashutosh Jindal told reporters.
He said, barring a few complaints EVMs functioned well and in case of minor problems they were either changed or repaired.
The seat was witnessing a multi-cornered contest among CPI(M), Congress, TMC and the BJP.
Among the 13 candidates, major contestants were CPI(M)'s Shankar Prasad Dutta, secretary of the state unit of CITU, Congress' Arunoday Saha, former vice-Chancellor of Tripura Central University, Sudhindra Dasgupta, BJP's state unit chief and Chairman of the state unit of TMC and former minister Ratan Chakraborty.
The CPI(M) won the seat ten out of 15 times between 1952 and 2009. Since 1996 the CPI(M) consistently won this seat.
Chief Minister and CPI-M politburo member Manik Sarkar told reporters after casting his vote, "In reality there is no wave like Modi wave in the country. It is actually the creation of the corporate media."
Sarkar, however, said that there was a possibility turnout would be lesser than in the last Assembly polls in the state.
Voter turnout in the state assembly elections held in February last year was a staggering 93%, which was a record in the country.
Polling for the East Tripura (ST Reserve) seat will be held on April 12. There were two LS seats in the state.