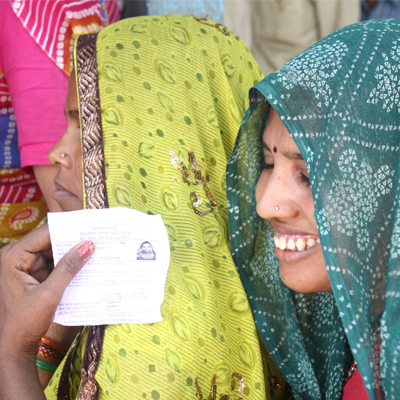 Women and young voters comprised the majority of the electorate who came out on Thursday to cast their ballot for seven Lok Sabha seats and two state assembly seats in Bihar. The state saw 25 percent polling till noon.
Additional chief electoral officer R. Lakshmanan said voting was peaceful in the state despite fears of violence."So far, polls have been peaceful with no report of violence," he said. Long queues of women and mostly first-time voters were seen since morning, particularly in rural areas. Voting is being held in Kishanganj, Purnea, Araria, Katihar, Supaul, Bhagalpur and Banka constituencies.
Over 10 million electors will decide the fate of 108 Lok Sabha candidates and 10 assembly hopefuls. This is the third round of polling in the state that sends 40 members to the Lok Sabha. Tarique Anwar of the Nationalist Congress Party, Shahnawaz Hussain of the Bharatiya Janata Party are Mohammad Taslimuddin of the Rashtriya Janata Dal are also in the fray.