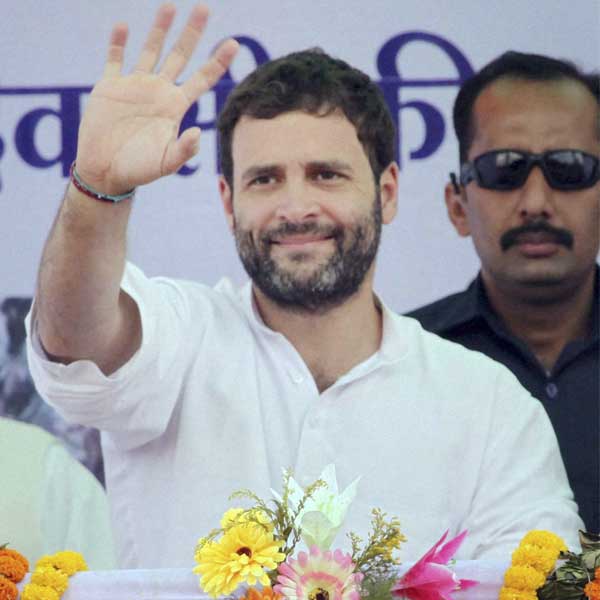 As the counting of ballots was underway on Friday, Congress workers were seeking divine intervention to sway the results in favour of Congress vice president Rahul Gandhi.
In a holi ritual, avid supporters of Gandhi were seen outside the Congress headquarters praying for a Congress win and for Rahul Gandhi to be the country's next prime minister.
Posters were also put up which clearly expressed their desire, "Please God make Rahul Gandhi PM."