The searing, Modi-dominated campaign had rancour, repartee, sleaze and wit in good measure
After nearly two months when a nation talked about nothing but the intricacies of voting and winning, the election process has drawn to a close.
On May 12, the last 41 of the 543 constituencies will vote and then the country will await its destiny hand delivered by its own people. The process itself is miraculous and in the country where nothing works, everything about a national election works, including setting up of a polling both inside the Gir Forest for a singular voter. During this needlessly drawn out process, every voter felt he was king. It is perhaps symbolic that the last gasp surge by the main parties happened in Varanasi, where Hinduism's spirit and soul converge in the swirling waters of Ganga.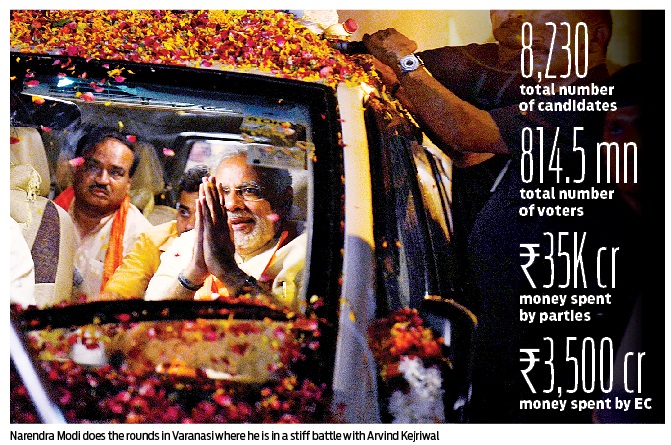 It is here aptly through these elections that questions of dharma, karma and bhavishya were debated. From this cacophonic end, lets hope that a resourceful government will emerge that will rule with vision and courage.