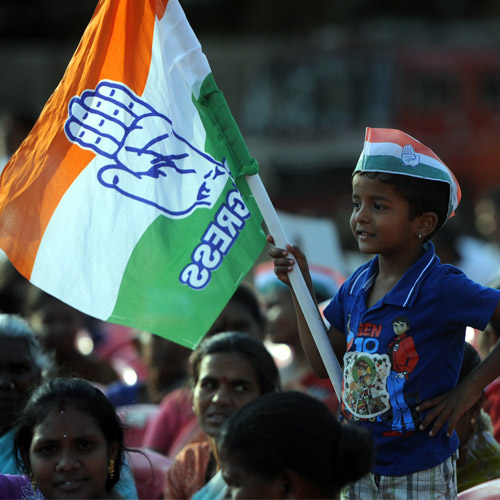 Puducherry PCC today alleged that the ruling AINRC government has failed to prepare firm programmes for development and its failure to present detailed schemes to the Centre had resulted in a fall in allocation of funds under the annual plan in 2012-2013.
A PCC press release said the Planning Commission had been hiking plan allocations for the Union Territory and records would show Puducherry was earmarked Rs 1750 crore in 2008-09, which rose to Rs 2750 crore in 2011-12 fiscal.
It alleged government had not utilised plan allocations fully in 2011-12. There was lack of firm developmental plans and an unspent amount of Rs 750 crore had been surrendered, bringing down allocation to Rs 2000 crore in 2012-13.
When there was deficiency in preparation of plans, the charge that the Centre had sidelined Puducherry and reduced plan allocations was unjustified and unethical, the PCC said.
Brushing aside AINRC criticism that Minister of State in PMO V Narayanasamy, seeking re-election to Lok Sabha from here had not done anything for Puducherry,it claimed he had played an active role in ensuring enhanced allocations for the UT, in procuring massive housing schemes for the poor and the underprivileged, implementation of drinking water project, in skill development programmes and also promotion of tourism.
These included an underground drainage project, the Temple Town project for Tirunallar town in Karaikal (an enclave of UT), where the famous Lord Saneeswara shrine is situated, a drinking water project. Under a UPA government scheme,a project had been launched for poorer sections.
The release said the MoS had enabled grant of Rs 124 crore through Tourism Ministry and 16 projects were formulated for tourism promotion. A training-cum-research project had been launched at nearby Pillaichavady to get ready trained youth for manufacturing industries.Development projects in health, education and social sectors were evolved and funded by the Centre in Karaikal, it said.
It claimed the UPA government had sanctioned Rs 130 crore for constructing 2800 houses for SC/ST families and for rehabilitation of families who lost their homes in the 2004 tsunami were constructed at a cost of Rs 900 crore. No steps were spared to come to the rescue of the farmers and others hit by the thane cyclone a few years ago.
PCC said it was AINRC's 'political vendetta' that such propaganda has been made against MoS, who had earmarked Rs 19 crore from MP Local Area Development programme for development of infrastructure and other facilities here.