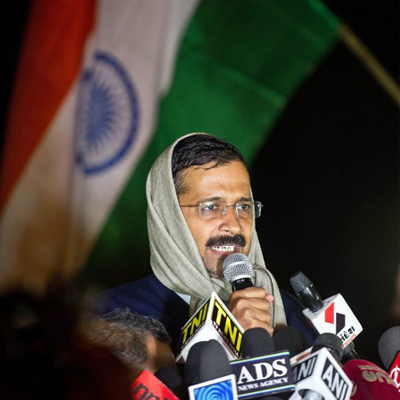 As the 2014 Lok Sabha elections inch closer to their end and the campaigning heats up, many Indians have been taking to social media sites like YouTube, Facebook and Twitter to catch up on all the latest political happenings. From speeches to interviews to parodies, videos of Arvind Kejriwal, Narendra Modi and Rahul Gandhi have gone viral.
Google lists some of the top videos that were the most watched on YouTube during the election month.
Arvind Kejriwal from the Aam Aadmi Party (AAP) dominates the list, with six out of 10 videos featuring him, ranging from news reports, spoofs and speeches. Times Now's Arnab Goswami's show 'Frankly Speaking' also got a number of eyeballs on YouTube for his interviews with Rahul Gandhi and Lalu Prasad Yadav. The list also features Pawan Kalyan's speech in Telugu and a speech by Navjot Singh Sidhu in the Parliament.
#01. Arvind Kejriwal and Punya Prasun Bajpai Exposed
#02. Official Dukhdarshan News Tragediwal Kejriwal Expose
#03. Aaj Ki Baat: India TV exposes Kejriwal's lies
#04. Arvind Kejriwal - LIVE India 2day Conclave - March 07, 2014
#05. Pawan Kalyan Speech in Jana Sena Party Launch Part-1 of 6
#06. Frankly Speaking with Rahul Gandhi - Full Interview
#07. Indian MP Navjot Sidhu gives a speech in the Indian Parliament
#08. Frankly Speaking with Lalu Prasad - Full Interview
#09. I apologise for the violence: Arvind Kejriwal after clashes
#10. A video on Arvind Kejirwals views on popularity of Narendra Modi.
This video was taken down from YouTube.