Following the communal disharmony in Pune, Malavika Sangghvi pens a letter to the PM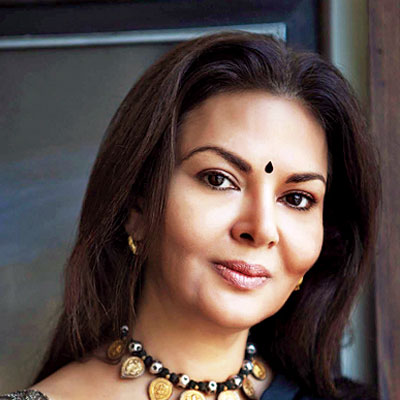 I have been putting off writing to you because of the axiom 'if it ain't broke — don't fix it'.
And ever since you assumed responsibility as PM and initiated moves that gave every sign that you were going to be the statesman that India so urgently needed, I thought I'd leave the business of governance in your able hands and get on with my life.
After all, the wise, patient and sincere people of India had voted you in, and I respected their mandate. By electing you with such a majority they had clearly placed their faith in you, and I am one who has always looked towards the positive in any situation. Like so many others I had tired of the Congress' unkept promises, corrupt practices and its culture of apathy entitlement and sycophancy. The people of India deserved better and I was willing to give your government every chance to succeed and deliver my country out of poverty and in to its Golden Age.
So when my many (and dear) left-leaning friends and the mainstream media had expressed their doubts about your secular credentials and brought up the 2002 riots, I had argued saying that no court of law had proven your complicity and that you seemed the kind of leader who was interested in India's development.
Believe me it is not easy for us who are not traditionally from the right to defend you amongst our peers. We have to put up with the accusations that we have 'sold out' that we are 'toeing the establishment line', that we are being foolish and naïve and worst of all — that our secular credentials are not all that sturdy. The last has hurt the most because I am secular to the core. My parents came to India as refugees. They lost every thing during Partition. But not once, not ever, did they hate Muslims or bring us up to harbour ill will against any community.
Consequently, when I look at a human being I see them without the trappings of caste or creed or religion. I am religion neutral and if required I will stand up for my Muslim brothers and sisters as I will for my Hindu ones.
Which is why I am writing to you dear Prime Minister. I appeal to you to condemn the recent killing of IT professional Mohsin Shaikh in Pune by a communal mob. I know there are many Hindus who die unfairly, and I could be accused of bias because I write to you in defence of a Muslim, but I know you will understand that right now the need of the hour is to reassure all of India that you will not tolerate any communal hatred. Both communities need to know that if India has to prosper there can be no place for communalism.
I know you will recognise the sincerity in my words and rise to the occasion. Please don't give my left-leaning friends the opportunity to say that I was foolish and naïve in placing my faith in you.
Yours sincerely etc,