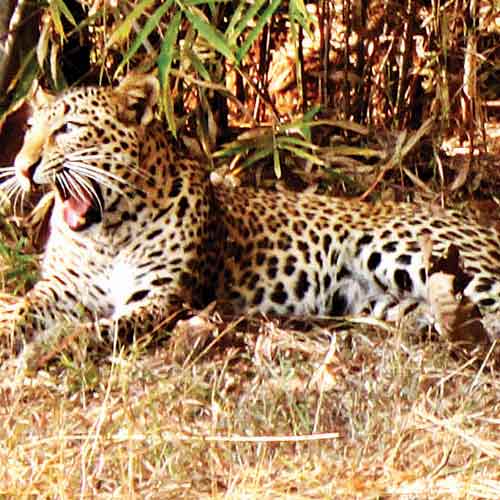 At least six persons, including a police officer, have been attacked and injured by a leopard which strayed into the city sending shivers down the spine of people and prompting authorities to sound a high alert and order closure of schools, colleges and market.
Army officials are also assisting the police and forest department in tracing the leopard, which was sighted yesterday morning and escaped from a hospital room early today.
Crowd of curious onlookers followed the big cat wherever it went yesterday, giving a tough time to police and forest officials who were trying to trap it.
The feline left five persons and a policeman, who was trying to trap it, injured.
According to Sanjiv Kumar, SDO forest department, a search operation is still on and the animal is suspected to be hiding in Chawni area.
"The leopard was first sighted yesterday morning in a godown. A person entered the store and was attacked and injured by the big cat."
Later, the animal entered a nearby hospital in army cantonment area, he said.
A team of Wildlife Trust of India (WTI) was called to trap the leopard but their bid proved futile as the animal escaped breaking glass panes of window early morning today, the officer said.