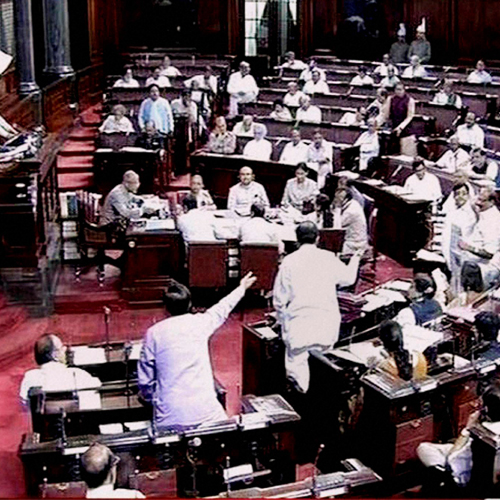 Terming it as "most unfortunate" that Congress has not been given Leader of Opposition status in Lok Sabha, former Union Minister Ghulam Nabi Azad today asked Speaker Sumitra Mahajan to be "neutral" and allow the "voice of dissent" inside Parliament.
Azad, who is Leader of Opposition in Rajya Sabha, said the Narendra Modi government should be "generous" in this regard especially at a time when selection process of Central Vigilance Commissioner has started. "In a democracy the voice of dissent is very important. If the voice of dissent is not heard inside Parliament then it does not qualify to be real democracy. There is democracy outside, there should be democracy inside Parliament too," Azad told PTI here on the sidelines of a function at Rashtrapati Bhavan.
He said the official voice of dissent in democracy inside Parliament is through the Leader of Opposition (LoP). "We thought that government will be generous and will grant us Leader of Opposition. They should have been generous and given LoP to give voice to Opposition. It is most unfortunate that we have not been given the LoP," he said. The Lok Sabha Speaker is yet to take a decision on the issue of Leader of Opposition in the lower house. "Speaker has to be neutral. You may be from a particular party but as a Speaker one should be neutral.
We thought Speaker being a lady is supposed to be more considerate, but," he said without elaborating. Congress with 44 seats in 543-member Lok Sabha has emerged as the second largest party after BJP's 282 but fell short by 11 seats to stake claim for the LoP, for which it requires a strength of 55.