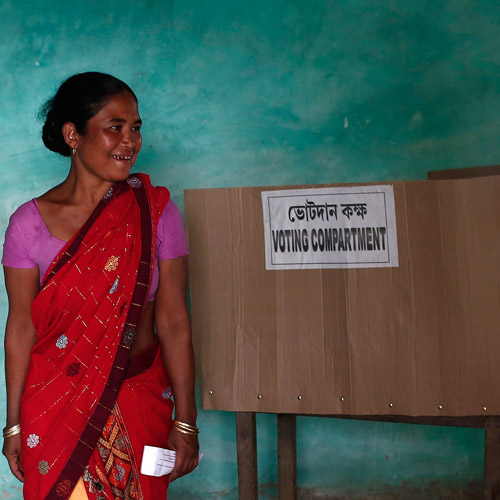 Manipur will hold the second and last phase of Lok Sabha election tomorrow in the Inner Manipur constituency, where eight candidates are in the fray. The Congress has held the prestigious seat for 10 years.
Precautionary measures have been taken in view of militant outfit Manipur Maoist Party boycotting the poll. Altogether 11,713 security personnel including central paramilitary forces have been deployed for the poll. As in the previous elections, the main issue is the withdrawal of the Armed Forces Special Powers Act, 1958 imposed in the state in September, 1980.
Among the candidates are sitting Congress MP Th Meinya, former Manipur University Professor R K Ranjan (BJP), former Manipur Rifles commandant S Manaobi (Trinamool Congress), senior CPI leader M Nara and the lone woman candidate O Indira (Independent).
An otherwise lacklustre campaign was livened up by the participation of BJP prime ministerial candidate Narendra Modi and Congress vice-president Rahul Gandhi who addressed public meetings in the rural rural areas of Lamshanin Imphal West district and Khangabok in Thoubal district.
An electorate of 826,755, including 4,15,314 males, is expected to cast their votes in 6,398 polling stations in the four valley districts of Imphal East, Imphal West, Bishenpur, and Thoubal.
The first phase poll was held in Outer Manipur seat on April 9.