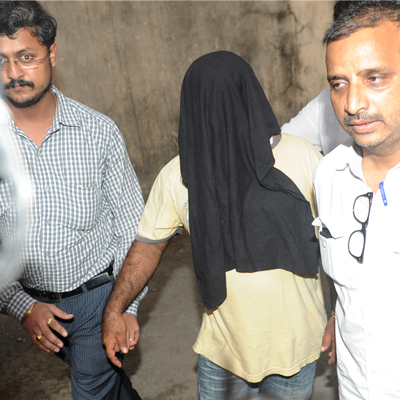 Delhi Police have arrested a top operative of Lashker-e-Taiba who was allegedly involved in indoctrination and recruitment of youths and planning and execution of terror strikes across the country. Abdul Subhan was arrested from Sarai Kale Khan bus stand earlier last week and was subjected to interrogation during which he spoke about "brain washing" of youths from Rajasthan, Haryana and Bihar, official sources said today.
His name had surfaced during the probe and questioning of two accused persons Mohammad Shahid and Qari Rashid, both residents of Mewat district in Haryana. They had named Subhan as prime motivator who conducted recruitment on behalf of Lashker-e-Taiba, the sources said, adding a massive manhunt had been launched for his arrest. The sources said dots were joined and it was found that in 2013 a known Lashker-e-Taiba terrorist of Pakistan had been in communication with certain Rajasthan and Haryana phone numbers and a conspiracy to commit a terrorist strike in the national capital was being discussed.
The caller of this number had been frequenting Delhi, after which a massive manhunt was launched which led to the arrest of Subhan (42) who hails from village Gumat Bihari in Mewat district. His arrest and subsequent investigations into the case helped Delhi Police and central security agencies unravel the designs of terror outfit Lashker-e-Taiba to carry out strikes in Delhi, its adjoining areas and other parts of the country.