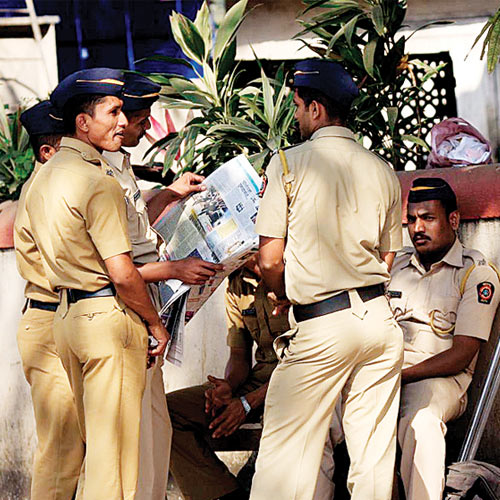 An alleged member of banned Lashkar-e-Toiba, serving life term in Kolkata for his role in the 2001 Partha Roy Burman kidnapping case, has been remanded in police custody till August 2 by a Delhi court in connection with a case of conspiracy to carry out terror attacks in Delhi.
District Judge IS Mehta allowed the plea of Special Cell of Delhi Police seeking six days' custodial interrogation of Asahbuddin alias Shaukat, who was produced in court from Kolkata Jail after a production warrant had been issued against him.
The police arrested Asahbuddin in connection with a case of conspiracy of LeT to kidnap a businessman or industrialist to generate funds for buying weapons and explosives to carry out terror attacks in the national capital.
The police told the court that earlier a charge sheet was filed against arrested accused Mohd Rashid and Mohd Shahid on May 8 this year and they were charged for offences of criminal conspiracy under the IPC and under the provisions of Unlawful Activities (Prevention) Act in the case.
It said that later on during the probe, absconding accused Abul Subhan was arrested on July 20 and he disclosed that he had contacted his nephew Asahbuddin, who was lodged in Kolkata Jail, for safe transfer of money through hawala route and also about financing of weapons from across the border through LeT network.
"Asahbuddin and one Arshad (a Pakistani terrorist lodged in Kolkata Jail) referred Abdul Subhan to their old terror comrade Javed Baluchi (who is still absconding), an important Lashkar commander based in Pakistan who also oversees the finances for his Tanzeem.
"After connecting Abdul Subhan with Javed Baluchi, the remaining action plan was to be discussed," it said, adding, Asahbuddin was required to be confronted with Subhan, who is also in police custody till August 2.
During the arguments, advocate M S Khan, who appeared for Asahbuddin, opposed the plea filed by police contending that his client was falsely implicated in the case and there was no evidence to connect him with it.
The judge, however, allowed the police's plea saying, "I am satisfied that accused (Asahbuddin) is required for custodial interrogation."
The police, in its application seeking six days' custodial interrogation of Asahbuddin, told the court that "the whole conspiracy to carry out terrorist activity in India is to be unearthed."
Asahbuddin along with Aftab Ansari, who was awarded death penalty in the 2002 American Center attack case, and others were sentenced to life imprisonment in 2001 Partha Roy Burman kidnapping case.
Shoe baron Partha Roy Burman was kidnapped in Kolkata on July 25, 2001. He was later released by the abductors.
The Special Cell had earlier chargesheeted Rashid and Shahid alleging that they had conspired with Subhan and Baluchi to plot a terrorist action in Delhi and adjoining areas. Both the accused were arrested in December last year from Haryana's Mewat region.
With their arrest, police had claimed to have unearthed a terror module of LeT which was at an "advanced stage" of planning a major strike in Delhi. Regarding Baluchi, police had said that intelligence agencies had provided information in November last year that Baluchi was contacted on his Pakistani mobile number from Rajasthan and there were conversations regarding a conspiracy to carry out a terror strike in India.
Police had also claimed that Rashid had told the investigators about LeT's plan to execute a terror strike "on the anniversary of Babri Masjid demolition".