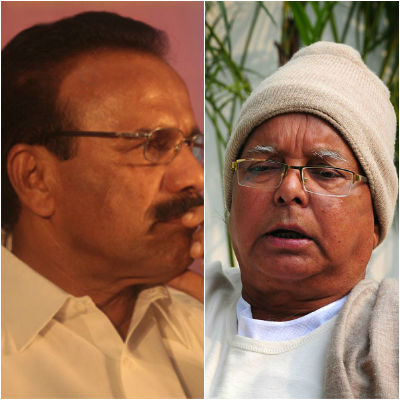 Former railway minister and Rashtriya Janata Dal (RJD) chief Lalu Prasad Yadav today pointedly asked that if the Railways was so deeply in the red, from where was Railway Minister Sadananda Gowda going to get the money to see his proposals for 2014-15 through.
"He (Gowda) just hurriedly read what was written for him and went away," said Lalu.
On the Modi Government's proposed move to build projects through the public-private partnership (PPP) model, Lalu said, "We have already exercised the option of PPP model. But where is the money? Who will invest in the railways?"
He also questioned the need for introducing automatic doors in trains, and said it would have been more appropriate if proper safety systems had been put in place to avoid mishaps.
Also Read:
Bullet trains, Jansadharan, premium trains among 58 new trains to be introduced by Sadananda Gowda
Why Rahul Gandhi does not like Narendra Modi's maiden Rail budget