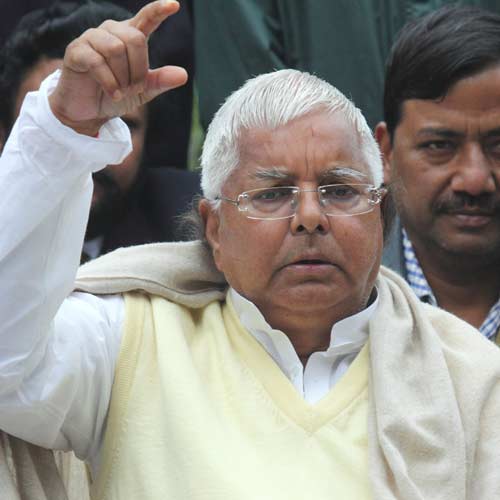 Continuing his tirade against Bihar Assembly Speaker Uday Narayan Choudhary, who recognised rebel RJD MLAs as a separate group in the House, party chief Lalu Prasad today alleged that he had taken a Naxal to Japan on a trip at official expense.
The Speaker, however, dismissed the allegation as baseless. "Speaker Uday Narayan Choudhary took a hardcore naxalite Murari Yadav with him as his aide on a trip to Japan at official expense," Prasad told reporters here.
The RJD chief also alleged that Choudhary was involved in the murder of his party MP from Gaya Rajesh Kumar. "I have called the kin of Rajesh Kumar to bring all documents against Choudhary in the case," he added.
But, Speaker Uday Narayan Choudhary dismissed it saying "Bina sur pair ke arrop hai (the allegations are baseless)." On the RJD chief's allegation that he took a Naxal with him to Japan, Choudhary told reporters that it should be backed by evidence. "Jo man me aya bol diye (say anything that comes to the mind)," he said. "For voicing rights of Dalits, poor and weaker sections, I am being called a murderer and a Naxalite...but I cannot be shaken by these and will continue to take lawful decisions," he added.