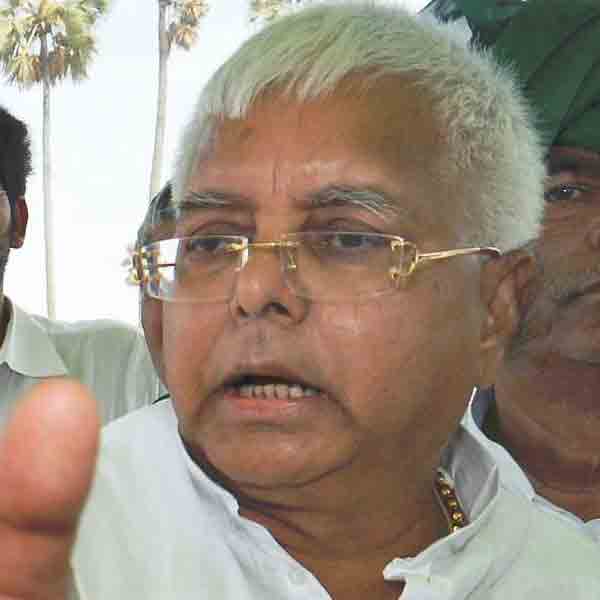 Taking a dig at BJP's prime ministerial candidate Narendra Modi, Rashtriya Janata Dal (RJD) chief Lalu Prasad has exhorted secular parties to fight in solidarity against communal forces coming to power.
Lalu pointed out that if communal forces come to power, following the upcoming general elections, there would not be any peace in the country.
Lalu further claimed though he had tried to cobble up a broad secular alliance, he did not want it to be like the left and with the Third Front move.
"The secular forces stand divided at present against the juggernaut of the communal forces," Lalu said and urged all anti-communal forces to come on board to prevent Narendra Modi from taking over power at the Centre.
"Who is this Narendra Modi, the country and world already knows. The ruling Congress party and all other parties are together now, we have to fight together because if there is no peace in the country then how will the country progress further?," he asked.
He also accused Bihar Chief Minister Nitish Kumar for bringing communal political parties back to the state.
"All the communal forces which were ousted from Bihar, like BJP and RSS have been brought back to Bihar by Nitish Kumar. He has blown apart societal justice and religious harmony," he said.