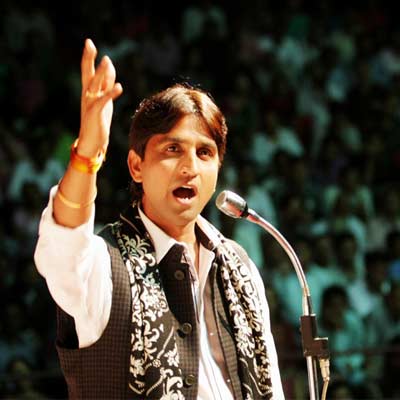 Aam Aadmi Party (AAP) leader Kumar Vishwas on Friday said that he fears there is a threat to his life after a Congress worker was seen in a video telling the daughter of Congress President Sonia Gandhi, Priyanka Gandhi, about killing him.
"There have been five attacks on our workers in the past few days. Two of the women from our party were molested by Congress workers and a complaint against them has been filed and yet no action has been taken," said Vishwas. "It is shameful that Rahul Gandhi who taks about youth and women empowerment is working with such people, and Priyanka Gandhi, instead of taking action against their party worker, who suggested that I should be killed, took him to a guest house to talk over the matter," he said.
Condemning the claim, Congress leader Meem Afzal said that Vishwas was indulging in cheap publicity stunts and that he is a person who himself will create troubles for his party. Congress worker from Amethi Vinod Mishra was seen stopping Priyanka Gandhi on the road and complaining about harassment by Kumar Vishwas and AAP workers, and was heard saying that he would "shoot" Vishwas if nothing was done about it, to which Priyanka Gandhi had asked him not to talk in such a manner, and added that she would discuss the matter later in the guest room.
The video clip was reportedly taken on Tuesday when Priyanka was campaigning for Rahul Gandhi in Uttar Pradesh.