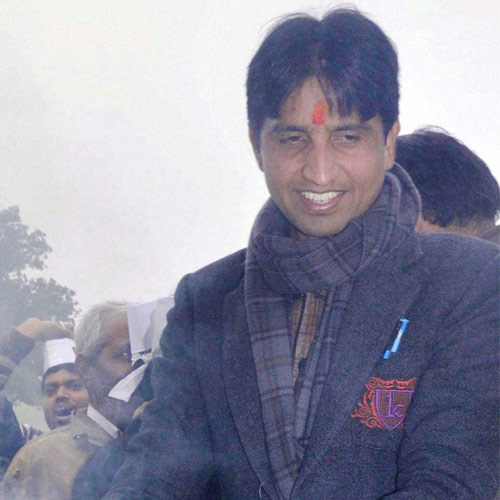 Aam Aadmi Party (AAP) leader Kumar Vishwas on Tuesday said that he did not receive much support for his campaign in Amethi against Congress vice-president Rahul Gandhi.
Speaking to a popular news channel, Vishwas said, "Supporters did not reach Amethi. Maybe the place is such that it seemed far-off. There are no facilities there, no hotels, no ghats to visit like in Varanasi".
Unlike Vishwas, AAP convener and candidate from Varanasi Arvind Kejriwal received high-profile support and media coverage in his campaign against BJP PM candidate Narendra Modi.
"I do not know what happened to the volunteers. I fought alone for three months," Vishwas added. He also said that Varanasi was very important for Kejriwal and the party threw its entire weight behind him.
Vishwas also opined that AAP should not have quit the Delhi government in a hurry. He said the party should have consulted voters before pulling down the government. "We made some mistakes. Like the way we had taken people's opinion while forming the government, we should have taken their opinion while quitting as well. There should have been some debate," he said. He was reacting to exit poll predictions giving AAP only upto 2 seats in Delhi.
Vishwas added that he was sure the party would now prepare for the Delhi Assembly elections. He congratulated the BJP on the exit polls showing a definite mandate in favour of the NDA.