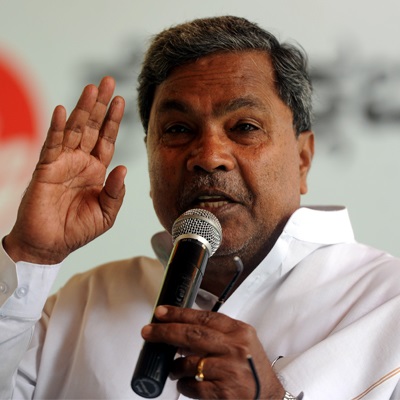 Karnataka Government on Monday discussed "precautionary measures" to be taken in the wake of the Telangana government submitting a formal petition to the Centre to reconstitute Krishna Tribunal to ensure equitable share in distribution of waters to the newly-formed state.
Chief Minister Siddaramaiah, legal experts, technical experts and principal advisor (water resources) held a meeting to take precautionary steps in the wake of Telangana government's petition, Water Resources Minister MB Patil told reporters here.
A Telangana government delegation on July 14 had met Union Water Resources Minister Uma Bharti and asked for reconstitution of the Tribunal to look into fresh reallocation of Krishna river water among the four riparian states - Telangana, Karnataka, Maharashtra and Andhra Pradesh.
The meeting was convened after the Krishna water Dispute Tribunal had issued a notice to Karnataka Chief Secretary Kaushik Mukherjee asking for the state's position on the issue, Patil said.
Making Karnataka's stance clear, Patil said there is no question of making any changes in the final decision made by the Krishna Water Dispute Tribunal.
Also, as per the parameters of the Andhra Pradesh Reorganisation Act 2014, Patil said it is clear that the issue is between Telangana and Andhra Pradesh and hence there is no way it is connected to Karnataka. "Even the parameters of the Andhra Pradesh Reorganisation Act 2014, it is clear that it is matter between two successive states," he added.
The Telangana delegation, which had met Bharti, contended the allocations made by Bachawat Commisson in 1973 and Brijesh Kumar Tribunal in 2013 did not specify water allocation to the Telangana region and had only made allotments to the three riparian states of Maharashtra, Karnataka and Andhra Pradesh.
Due to this, there had been injustice done to projects in Telangana region by the undivided Andhra Pradesh government all these years, the delegation had complained.