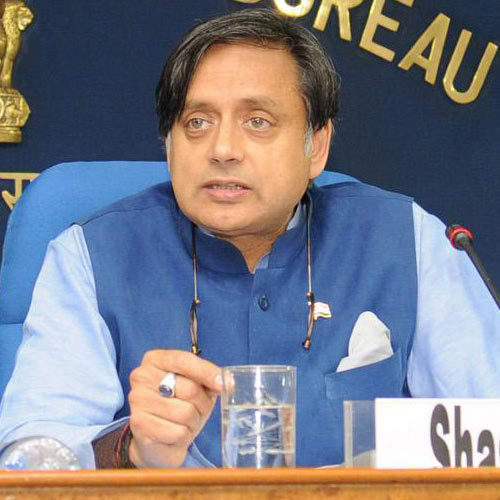 Bharatiya Janata Party (BJP) leader Kirti Azad on Thursday said Minister of State for Human Resource Development (HRD) Shashi Tharoor should resign from his post on moral grounds till the probe is over in connection with the recent death of his wife Sunanda Pushkar
"I always feel if there are any allegations in a case, or it is felt that there might be problems in the investigation process, then that person must resign on moral grounds till a verdict is out," he said
Earlier on Wednesday, Nationalist Congress Party (NCP) spokesperson D P Tripathi said: "We hope Mr. Tharoor will himself disassociate from ministerial responsibilities till probe is on.
However, the Congress Party backed Tharoor saying that there is no question of him resigning because there is no charge levelled by any individual, organization or any political party against Tharoor
"Shashi Tharoor is an integral part of the Congress Party. There is no charge levelled by any individual, or political party or organization or activists, viz a viz even a remote role in any alleged suicide or alleged murder of Sunanda Tharoor. Once there is no charge of any nature, nobody is alleging any role of Shashi Tharoor, why should he resign?" Congress spokesperson Randeep Surjewala questioned
Sunanda, 52, was found dead in her hotel room in Leela Palace in New Delhi's Chanakyapuri on Friday
Sunanda Pushkar had accused Pakistani journalist Mehr Tarar of stalking her husband and trying to 'break' her marriage
Sunanda's final rites were performed at the Lodhi Road crematorium on Saturday afternoon.