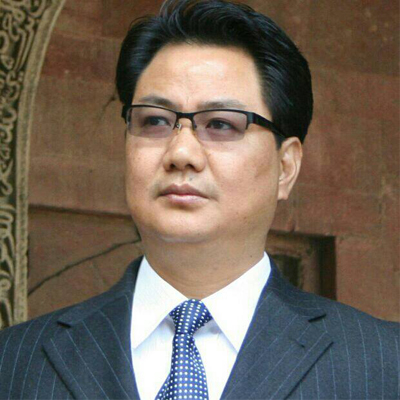 Union Minister of State for Home Kiren Rijiju on Monday described the alleged killing of a Manipuri youth as serious and disturbing, and also assured a thorough probe into the case.
"I have just seen the report. Police has already obtained information based on video footage. I am visiting the place after Question Hour. We are very serious and disturbed. The report says that it is a pre-planned attack and unprovoked. There must be some conspiracy behind it, but we are going to have a comprehensive inquiry in all the matter so that we can deal with the case very effectively," Rijiju said.
A 30-year-old man from Manipur was allegedly beaten to death by a group of locals overnight in the city's Kotla Mubarakpur area. The brutal incident took place reportedly at 2.30 a.m when the Manipuri man named Saloni was brought dead to AIIMS hospital. A legal process would be inquired by the police in this matter.
This comes just days after another Manipuri man was found dead after he drowned in a drain under mysterious circumstances. His friends had alleged he was running for his life before he jumped into the drain. These incidents happen after a similar incident led to the death of a 20 year old student Nido Tania hailing from Arunanchal Pradesh was also beaten to death in Delhi after an altercation with shopkeepers in Lajpat Nagar area. In May this year two Northeast students, along with a woman lawyer was assaulted on the court premises in Delhi by a mob of lawyers as they had filed a case against an advocate for molestation.