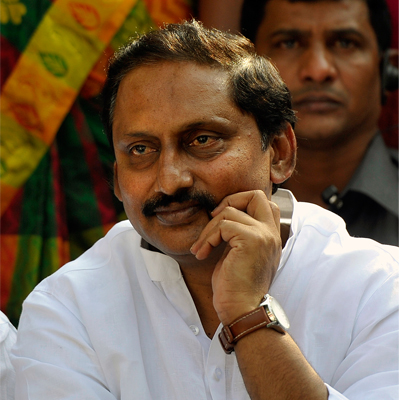 Kiran Kumar Reddy, former Andhra Pradesh's CM and leader of the newly formed Jai Samaikyandhra party, in a decision that stunned many, has opted out of Lok Sabha polls of 2014 which were scheduled for May 7th in the southern state.
After resigning from his post as Chief Minister and forming his own party party, Kiran Kumar has been demanding a united Andhra even after the Centre's decision to create a separate state for Telangana was made.
While not contesting directly for the elections, he is still campaigning for his brother Kishor Kumar Reddy, who is contesting from Piler assembly constituency. Kiran Kumar also reiterated at his rally that he would campaign extensively for candidates from his new party that are contesting for the Assembly polls in Andhra, which will take place alongside the Lok Sabha elections.
Kiran Kumar claimed that he wanted to focus on the issue of a united Andhra and hence opted out of the Lok Sabha elections.
Also read: Kiran Kumar Reddy moves Supreme Court on Telangana issue