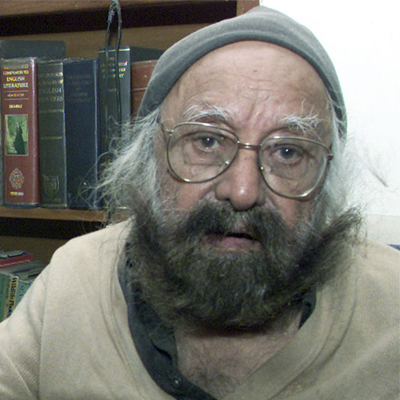 Khushwant Singh, a noted writer and journalist, passed away on Thursday at the age of 99. Known for his satirical style, quick witted humour and a flair for poetry, Khushwant Singh had a huge fan-base not only in India but across the world. Celebrities and fans express their condolences on twitter and other social media.
Oh no Khushwant Singh is no more. He made our lives so much richer by his literary contributions. "With Malice towards one and all" RIP

— SHAH RUKH KHAN (@iamsrk) March 20, 2014
My condolences on the passing away of noted author & journalist Khushwant Singh. May his soul rest in peace.

— Narendra Modi (@narendramodi) March 20, 2014
Khushwant Singh speaking at the release of my first book in Delhi, 1986. I will always be grateful for his generosity pic.twitter.com/1syWPo3Ubt

— Amitav Ghosh (@GhoshAmitav) March 20, 2014
Khushwant singh RIP. You will be remembered for long by writers like me who may not have been writers without your support.

— Tavleen Singh (@tavleen_singh) March 20, 2014
Train to Pakistan has come to a halt. #Khushwant #Singh is dead. A kind satirist. An irreverent lecher. A life well lived. Godspeed.
— Sameer Bhat (@sameerft) March 20, 2014Amongst his most famous books were "Train to Pakistan", "Delhi", "I shall not hear the Nightangle", to name a few.
Amongst his most famous books were Train to Pakistan, Delhi, and I Shall Not Hear The Nightingale, to name a few. His contribution to literature was remarkable. He was awarded the Padma Vibhushan in 2007.
You don't need a storyline or a great plot and a huge vocabulary to write. All you need is a pen and paper" -Khushwant Singh R.I.P.

— Vaishnavi Nazare (@NazareVaishnavi) March 20, 2014
Who can forget the portrayal of his grandmother in 'The Portrait of a Lady'? Thank you, and goodbye, Khushwant Singh. pic.twitter.com/Tbdxyg2zMO

— Rajat (@RajatNarula) March 20, 2014
Khushwant Singh passed away.What a colossus amongst Indian authors.Nobody can match 'With Malice to One & All.'

— Sanjiv Singh (@reksunn) March 20, 2014
And then one fine day he left his humour behind for the world to laugh through their sorrows while he found his own peace. #KhushwantSingh

— Priyanka Lahiri Sen (@lahirip) March 20, 2014
Also read:
Khushwant Singh, noted author and columnist dies at 99
I have always been a bit of a lecher: Khushwant Singh
Book review: Khushwant Singh's chick lit for 80-year-old men