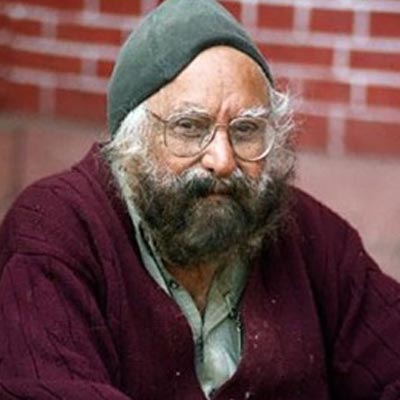 Noted writer and journalist Khushwant Singh passed away on Thursday at the age of 99.
Singh was best known as one of India's finest writers and columnists.
He was recognised for his witty humor and overwhelming love for poetry. His comparisons of social and behavioral characteristics of Westerners and Indians are laced with acid wit.
He served as editor of several literary and news magazines, as well as two broadsheet newspapers, through the 1970s and 1980s. He was the recipient of the Padma Vibhushan, the second-highest civilian award in India.
Born on February 2 in Hadali, now in Pakistan's Punjab, he was the founder-editor of Yojana and editor of the Illustrated Weekly of India, the National Herald and the Hindustan Times.
He wrote classics like "Train to Pakistan", "I Shall Not Hear the Nightingale" and "Delhi".
At 95, he wrote the novel "The Sunset Club". His non-fiction works include the classic two-volume "A History of the Sikhs", a number of translations and works on Sikh religion and culture, Delhi, nature, current affairs and Urdu poetry.
His autobiography, "Truth, Love and a Little Malice", was published by Penguin Books in 2002.
Mr Singh was a Member of Parliament from 1980 to 1986. He was awarded the Padma Bhushan in 1974 but returned it in 1984, in protest against the storming of the Golden Temple in Amritsar by the Indian Army. In 2007, he was awarded the Padma Vibhushan.
He is married to Kawal Malik and has a son, named Rahul Singh, and a daughter, named Mala. Actress Amrita Singh is the daughter of his brother Daljit Singh and Rukhsana Sultana. He stays in "Sujan Singh Park", near Khan Market New Delhi, Delhi's first apartment complex, built by his father in 1945, and named after his grandfather.
Also read:
Khushwant Singh: A personal life, his works, books and honors
I have always been a bit of a lecher: Khushwant Singh
Book review: Khushwant Singh's chick lit for 80-year-old men