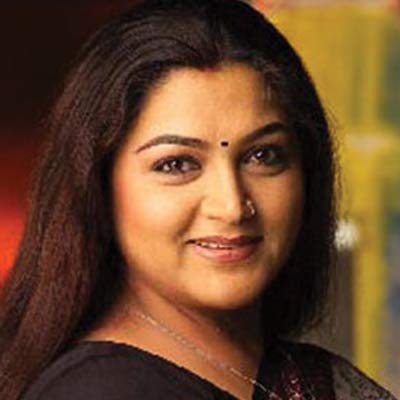 One of DMK's prominent faces and actor-politican Khushboo quit the party on Monday and announced the decision on Twitter as a hard one.
"Despite my dedication and hard work it has been a one-way journey. This situation has led to severe stress" she wrote in a letter to DMK chief M Karunanidhi.
She began her film career as a child artist and joined the DMK in 2010. She has not run for the state legislature or parliament, but has served as a campaigner for the DMK.
"At times hard decisions have to be taken at the right time with a smile..I hve done just tat..no point in pondering over something tat hurts" she tweeted today.
Khushboo was confronted with a huge controversy when she got involved in a defamation case over her remarks supporting pre-marital sex.
She had also incurred the wrath of Stalin loyalists after a Tamil magazine Vigatan published her interview in which she told the weekly that Karunanidhi's successor is still to be decided.
Below are some of the tweets:
At times hard decisions have to be taken at the right time with a smile..I hve done just tat..no point in pondering over something tat hurts

— khushbusundar (@khushsundar) June 16, 2014
Dont jump to conclusions. .I am perfectly fine n so is my life n my family..professional decision taken. .lets see what life has in store :)

— khushbusundar (@khushsundar) June 16, 2014
I have been thru all the upheavels in life as I had a HUGE support from all of u always..I hope I continue to get tat love,care n respect..

— khushbusundar (@khushsundar) June 16, 2014
Thanks for the support..humbled n indebted..very emotional moment..request my friends from press to leave me alone for sometime...

— khushbusundar (@khushsundar) June 16, 2014
I am not jumping into any other party..so stop assumptions n hold back ur horses friends.. need some time alone with family..

— khushbusundar (@khushsundar) June 16, 2014