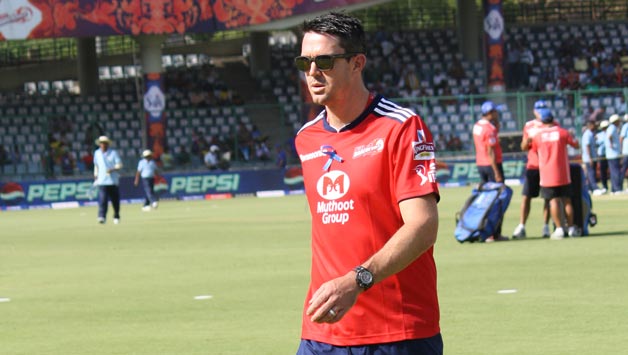 Star batsman Kevin Pietersen has embarked on a journey to produce future stars as the maverick England discard is all set to open a state-of-the-art academy in Dubai in October with India earmarked as his second destination, which will also support "disadvantaged kids".
"It's going to start in October in Dubai. The venue is still to be confirmed. Kids from 7 to 18 years of age will be part of the academy," Pietersen said
"There will be different courses and we will encourage kids from all over the world to come to take up the course for two weeks. I am going to fund a lot of disadvantaged kids and will have a hands-on approach towards the academy," the former England batsman added.
India is also in his wish-list as far as setting up his 'Kevin Pietersen Academy' is concerned.
"Definitely, India is one of the places. I am going to target India next (for his academy)."
The 33-year-old Pietersen, who has played 104 Test matches, 136 One Day Internationals and 37 Twenty20 Internationals in a very successful career spanning a decade, was in February axed from the England set-up ahead of the tour to West Indies and World T20, putting a definite end to his international career that also had its share of controversies.
Adidas brand ambassador Pietersen was at the Ambedkar Stadium here to announce the city's two lucky winners who will be flying to the FIFA World Cup in Brazil as flag bearers for one of the matches.
The former England batsman is now gung-ho about his new initiative.
"It's been really quite exciting for me, entering a fantastic journey and I am looking forward to it, I can't wait for it to start. It's (the academy in Dubai) is the first one of many," he added.