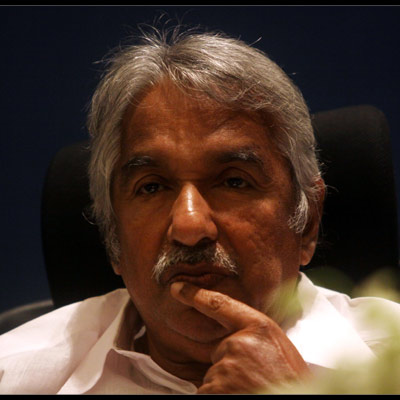 Kerala Chief Minister Oommen Chandy today made a blistering attack on BJP's Prime Minister candiate Narendra Modi saying the party is projecting a person who is the "exponent of separatism" in the country.
"Congress stands for unity in the country while BJP is trying to create separatism and that is why they project Modi as their Prime Ministerial candidate, who is the advocate of separatism," Chandy told a meet the press programme here.
Taking dig at the 'Gujarat Model of development' widely propogated by BJP, Chandy said recent study reports had showed that Gujarat stands 10th to 12th position and Kerala stood first whether it was human resources development, literacy rate, investments and GDP growth.
"Gujarat model of development is a farce which is getting exposed as more and more reports in this regard is coming out," Chandy said.
Congress-led UPA alone could preserve the secular fabric of the country and provide a stable government at the Centre, he claimed.
Listing out the achievements of the UPA, Chandy said Food Security Act that ensures food to poor people, right to information and right for education were some of the main accomplishments.
Criticising the CPI-M led LDF, he said the Front has no credibility and they have dwindled as a party in West Bengal, Kerala and Tripura. LDF's importances in the national level was great when it supported the UPA-1, but their significance have diminished now, he said.
Stating that he was not for any forecast on the number of seats the UDF could win out of 20 Lok Sabha segments, Chandy said it will put up a very good performance and its acceptance among the people was growing day by day.
To a question, Chandy said there will be a cabient re-shuffle after the polls.