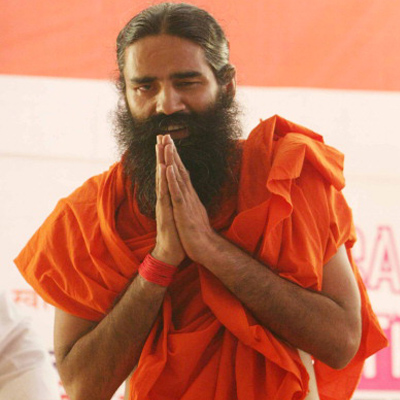 Yoga guru Baba Ramdev on Friday said he expected many significant issues to be raised during the general elections, but appealed to one and all to keep Lord Ram, the King of Ayodhya, above politics.
"Typical issues will come up during the elections. As far as the issue of Lord Ram is concerned, it should not be turned into a political one. Lord Ram is an integral part of our country's social and religious ethos," Baba Ramdev said.
He was responding to questions related to the alleged sting operation conducted by Cobrapost on 23 key people of the Ram Janambhoomi movement, and their alleged claims that the fall of the disputed 16th century structure on December 6, 1992, was elaborately planned by the various wings of the Sangh parivar and executed with precision by trained volunteers.
It wasn't, as it is claimed, a case of mob frenzy going out of control, leading to the collapse of the Babri Masjid.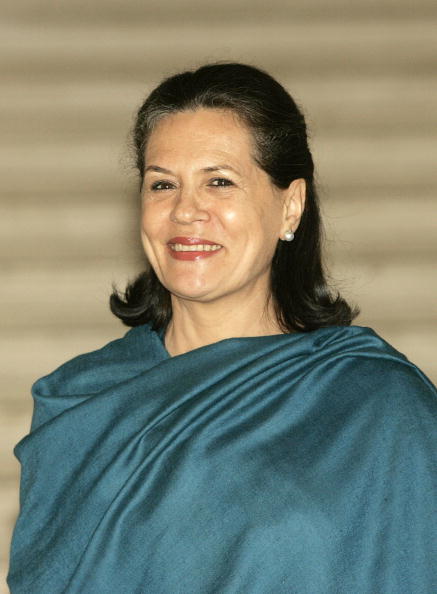 Commenting on the recent meeting between Congress president Sonia Gandhi and the imam of Delhi's Jama Masjid, Ahmed Bukhari, Baba Ramdev said if the former could give the Pope the status and welcome equivalent to that of a president, her meeting with Bukhari should not come as a surprise.
He further accused Sonia Gandhi of double standards in politics. She, he said, has consistently disrespected the sages and hermits of India, and meets with Bukhari on the sly. He said Indian society will experience a social and communal breakdown as long as she remains at the centre of the nation's power structure.
Describing the Congress Party as a sinking ship, Baba Ramdev said anybody associated with it, would sink too.
On BJP leader Varun Gandhi's praise of Rahul Gandhi's development-related schemes in Amethi, Uttar Pradesh, the yoga guru said the former is still young and wet behind the ears politically, and added that in due course, he would become aware of the sins committed by the Nehru-Gandhi family and the Congress Party, and also be more appreciative of the work being done by Narendra Modi.
On the prsospects of the Aam Aadmi Party (AAP) in the general elections, Baba Ramdev sarcastically said the former needed to use its poll symbol -- the broom -- inhouse first, before sweeping it across the nation.
He claimed that the AAP leader, who is backed by the Congress, is very keen to join the BJP, and therefore, questions about instability within AAP rank and file consistently surfaces.
He concluded by saying that the country is passing through a political crisis that needed to be resolved at the earliest.