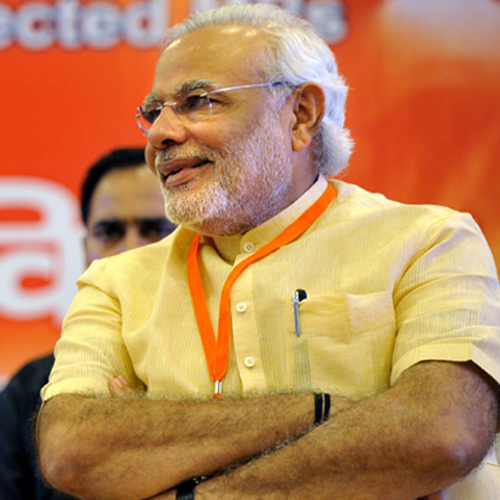 The Bharatiya Janata Party on Saturday is conducting an orientation programme for the newly-elected MPs at a hotel here, a township near New Delhi. The programme at Hotel Raj Hans is scheduled to conclude on Sunday.
Prime Minister Narendra Modi, Home Minister Rajnath Singh and party veteran LK Advani will give lectures to the MPs on how to behave in Parliament. Modi, who himself is a first-timer member of the Lok Sabha, will deliver the inaugural address.
The PM is in Surajkund with senior @BJP4India leaders to address BJP MPs both in Lok Sabha and Rajya Sabha.

— narendramodi_in (@narendramodi_in) June 28, 2014
After winning massive public mandate, it's time for BJP to meet the expectations of voters. This will be taught to them by Union minister Venkaiah Naidu. Finance Minister Arun Jaitley will apprise the attendees of their rights and duties as parliamentarians. Foreign Minister Sushma Swaraj will teach them about etiquette in Parliament. Power Minister Piyush Goyal will instruct them on how to use social media responsibly and effectively. LK Advani will be the final speaker at the workshop, which will be dismissed at 4 pm on Sunday.
According to sources, while addressing the gathering the PM told BJP MPs to keep up good image of the government amongst people. Modi urged MPs to refrain from giving any chance to the Opposition to malign the government. He also told MPs to defeat Congress in Legislative Assembly elections. Instructing them to keep good conduct inside and outside Parliament, the Modi also told the MPs to take good care of their constituencies.
ALSO READ:
Don't let your guard down: Narendra Modi warns new BJP MPs
Narendra Modi to BJP MPs: Follow parliamentary ethics, spend time in constituencies
Narendra Modi asks new BJP MPs to maintain standards in public life
The first-time MPs will also be told on how to spend their MPLAD fund in the best public interest. Party leaders say the workshop will impart training to them on how to put good questions in Parliament and what kind of urgent public matters to raise during Zero Hour debates in both the Houses.
The workshop will also stress upon them to improve their attendance in Parliament and strengthen their skills by reflecting on problems of their constituencies and mitigate public suffering by helping to find solutions for them. The MPs will also be given some lessons on their public conduct. The workshop comes ahead of the Budget Session of Parliament starting July 07.
Around 180 newly-elected BJP MPs, including 162 from the Lok Sabha and 18 from Rajya Sabha will attend the training workshop which will give them tips on improving their performance as an MP as well as on their conduct. There are around 40 MPs from among the SCs/STs while another 30 are women first-time members.
BJP meet being held to answer MP's questions: Subramanian Swamy
BJP leader Subramanian Swamy today said that the two-day meet with the newly elected Members of Parliament (MP) was being held because many of the MP's are first timers in Parliament. It is, therefore, important to conduct classes and answer questions of the new MP's. Swamy told, "Many of them have come for the first time to parliament and therefore, there are many things they should know and learn. It is necessary to conduct classes and answer questions." Read more
First published on Zee News