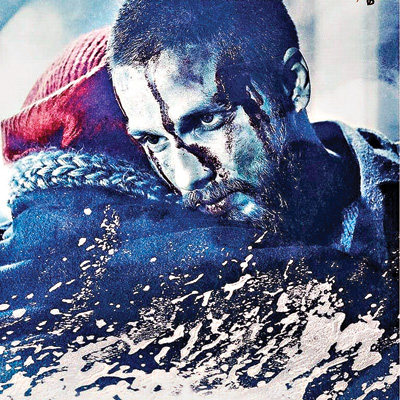 Cinemas can wait but films cannot.
Entertainment-starved Kashmir is all set to roll out the red carpet for world renowned filmmakers who will converge in the summer capital for an international film festival later this month.
Organised by Experimental Moving Images and Theatre Association (XMITA), the film festival will screen 44 movies of different genres.
The film festival will be held at a time when Kashmiris are likely to miss out Vishal Bhardwaj's magnum opus 'Haider' because no cinema is functional in the restive valley.
Allah Tigers, a defunct militant outfit, had banned cinemas and sale and consumption of liquor in 1989. Led by self-styled 'Air Marshal' Noor Khan, the outfit had ransacked and looted liquor shops and threatened to set ablaze cinemas prompting them to shut instantly.
But militant ban on cinemas notwithstanding, Kashmir is fully geared up for one of the biggest cinematic extravaganza.
"We have divided the festival in three phases. In the first phase on August 7, we will hold three master classes. It is a compressed course on film-making. In the second phase, starting August 18, we will screen 44 films, 11 per day, for four days," Imran Ali, festival coordinator (technical), said. "Most of the films are from abroad and relatively new. Films from Syria, Russia, the Netherlands, Iran, Jordan Turkey et all will be screened at the festival."
In the first two days, 10 Indian films will be screened at the fest. Some of the Indian films to be screened include After Glow, a short film, Fire in the Blood, a documentary, The Lost Paradise, a short film, Father of the son, a Marathi short film, Beyond Chakri, a documentary, Band-e-Jashn, a documentary, Qouluf, a feature film.
Some of the foreign films to be screened include an animation film from Syria 'Yasmin', a short film from Armenia-Russia 'Hunter', and a feature film from Turkey 'Spring is Rebellious'.
XMITA is in the process of holding an international film festival in New Delhi in February next year.