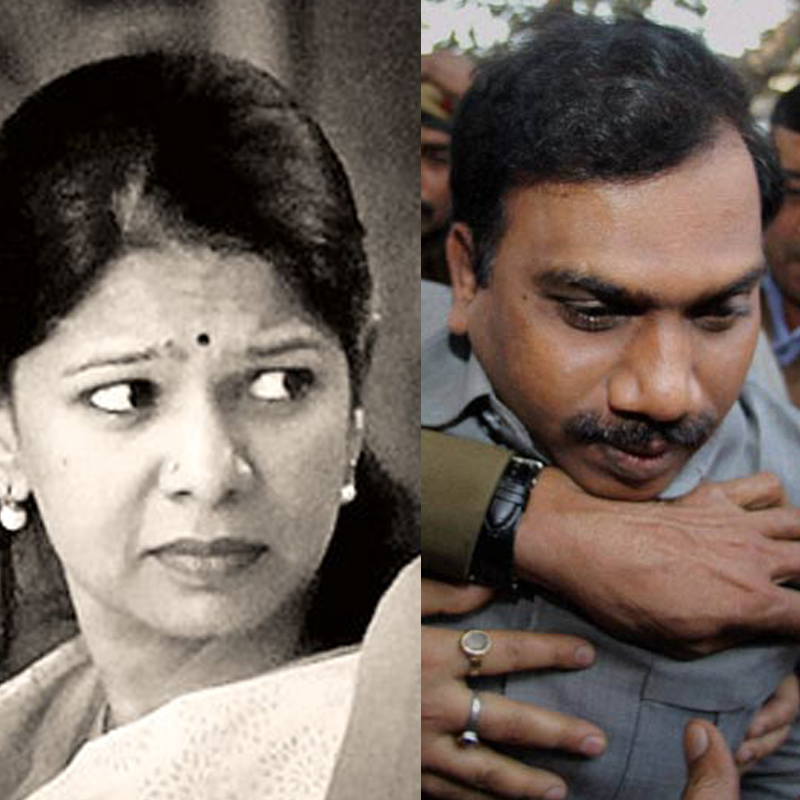 DMK chief Karunanidhi's wife Dayalu Ammal was also been charged alongwith Sharad Kumar of Kalaignar TV, Shahid Balwa, Vinod Goenka, Asif Balwa, Swan Telecom and others.
The chargesheet has been filed under the Prevention of Money Laundering Act.
Raja, DMK MP Kanimozhi, former Telecom Secretary Siddharth Behura, Raja's erstwhile private secretary R K Chandolia, Swan Telecom promoters Shahid Usman Balwa and Vinod Goenka, Unitech Ltd MD Sanjay Chandra, three top executives of Reliance Anil Dhirubhai Ambani Group (RADAG) -- Gautam Doshi, Surendra Pipara and Hari Nair -- are facing trial in the case.
Directors of Kusegaon Fruits and Vegetables Pvt Ltd Asif Balwa and Rajiv Agarwal, Kalaignar TV Director Sharad Kumar and Bollywood producer Karim Morani are also accused in the case.
Besides the 14 accused, telecom firms Swan Telecom Pvt Ltd (STPL), Reliance Telecom Ltd and Unitech Wireless (Tamil Nadu) Ltd are also facing trial in the case. They have been arrayed as accused in the first two CBI charge sheets filed on April 2 and 25, 2011 respectively.
The CBI is investigating the telecom scam and says that as Telecom Minister in 2008, Raja accepted bribes in exchange for handing out mobile network licenses and spectrum.
According to prosecutors, a 200-crore bribe from Swan Telecom was routed to Mr Raja through a TV channel co-owned by Kanimozhi and Dayalu Ammal.
The CBI has not listed Dayalu Ammal as an accused in its case as she cannot speak english and hence her involvement with company officials has been listed out.