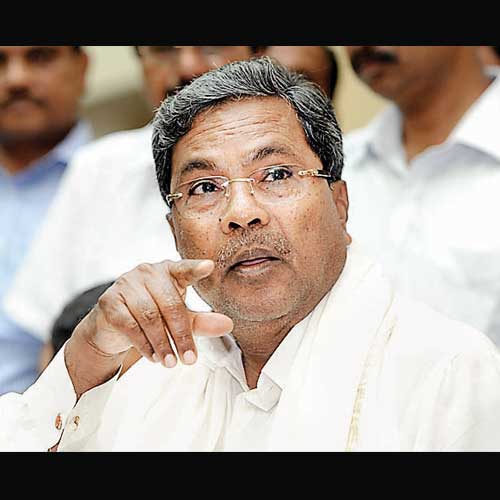 Chief Minister Siddaramaiah will boycott the Prime Minister elect Narendra Modi's swearing-in ceremony on Monday.
As per the protocol, invitation was sent to all states chief ministers including Siddaramaiah for participate in the Modi's swearing-in ceremony as prime minister. Even, as the BJP in Karnataka tweeted, 'Modi sends invitation to Karnataka Chief Minister to attend Prime Minister's swearing-in ceremony on May 26. But, Siddaramaiah has decided not to attend the Prime Minister's swearing-in ceremony.
According to Chief Minister's office source, Siddaramaiah got the invitation, but he is not going for the event due to other scheduled engagements in the state. He has scheduled to inaugurate a international women's day program in Bangalore and other official engagements on Monday. However, Siddaramaiah will not attend the swearing-in ceremony of prime minister.
Meanwhile, during the Lok Sabha election campaign Siddaramaiah was one of the most vocal attackers of Modi. He had called Narendra Modi as a mass murderer for which he was pulled up by the Election Commission. Therefore, due to various ideological differences, Siddaramaiah has decided to skip the Modi's swearing-in ceremony.