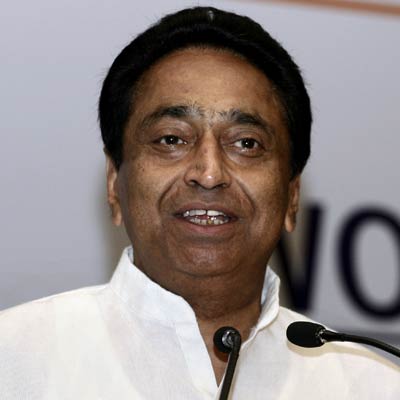 Ahead of the Prime Minister's dinner with BJP leaders on Wednesday, Parliamentary Affairs Minister Kamal Nath on Monday held consultations with Leader of Opposition in Rajya Sabha Arun Jaitley on the Telangana bill. Sources said the BJP is in favour of Telangana but is seeking to address the concerns of Seemandhra region in the Bill as well.
This could be in the form of a package, which the BJP wants the government to also spell out beforehand, the sources said. During the meeting with Jaitley this evening, Kamal Nath is understood to have elicited the views of BJP on the contentious Bill which government plans to bring in the Rajya Sabha in a day or two.
Asked about BJP's stand on Telangana bill, BJP Spokesperson Prakash Javadekar said, "Our party's stand is unequivocal and clear from day one" and sought to make a comparison with a married couple who don't declare their "loyalty" everyday.
Javadekar also attacked Congress, saying it "does not seem sincere" and its motives are "suspect" on Telangana formation as it was not taking action at the party level against its Chief Minister Kiran Kumar Reddy and MPs opposing it. In the face of BJP criticism, Congress Spokesperson Abhishek Singhvi merely said, "The process for Telangana formation is on as the Cabinet has passed the bill and now it is to be brought to Parliament."
A section of the Congress feels that it has only three options on the ticklish Telangana bill in view of the evolving situation - to bring the bill in Rajya Sabha, introduce it and leave it there; to use marshals for ensuring order in House for its smooth passage and to let go the issue altogether.
Javadekar said, "As far as Telangana is concerned, the Congress party doesn't seem sincere." He said had Congress been serious it would have expelled their Chief Minister who is sitting on a dharna and has rebelled and the MPs who are disrupting the House proceedings as well as those members who are moving no-confidence motions against their own government. "It is a unique situation and Congress is taking no action at party level," he said.
Javadekar also attacked Congress leader Digvijay Singh who asked Telangana ministers in Andhra Pradesh, boycotting the state Cabinet, to cooperate with Kiran Kumar Reddy. "Instead of taking action, they are supporting him. Congress' motives are suspect," the BJP leader said. Amid continued disruption of Parliament, Prime Minister Manmohan Singh has invited top BJP leaders for dinner on February 12 to seek their support for the passage of the crucial Telangana bill and other anti- corruption legislations in Parliament.