Justice Rajendra Mal Lodha was sworn in as the 41st Chief Justice of India by President Pranab Mukherjee today at the Rashtrapati Bhavan. However, he will only have a brief tenure of five months considering he is scheduled to retire on September 27.
The 64-year-old Justice Lodha will succeed Justice P Sathasivam and will serve as the CJI for five months as he is due to retire on September 27.
Justice Lodha practiced Law in the Rajasthan High Court and was appointed as the Permanent Judge of the Rajasthan High Court in 1994. He was also later appointed as the chairman of the State Judicial Academy and subsequently sworn in as the Chief Justice of the Patna High Court in 2008. In 2008, he was promoted to the post of judge of Supreme Court.
Recent highlight cases, among the many of Lodha's career, involve heading panel which examined sexual harassment to examine AK Ganguly sexual harassment allegations.
He is also responsible for the dismissal General VK Singh's plea to change his date of birth when the former dragged the government to court over his age.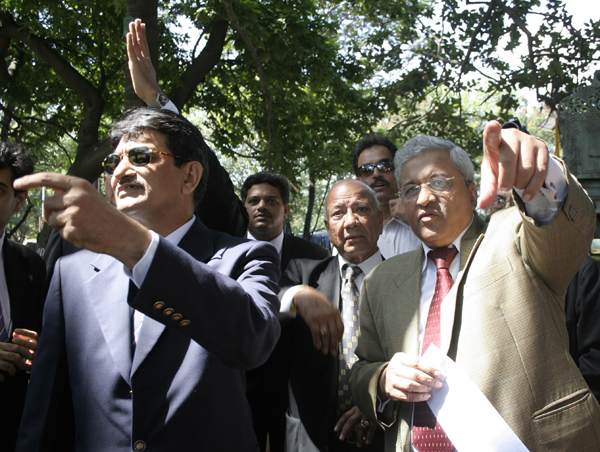 (Justice RM Lodha in 2006, accompanied by lawyers, during his visit to Dilip Vengasrkar's academy at Oval Maidan, a heritage ground, to inspect a site where the academy proposes to set up a temporary changing room)
Earlier this year, it was speculated that Lodha was among the three senior judges short-listed for the post of country's first Lokpal under the Lokpal and Lokayukta Act. However, he denied all media reports with this regard.