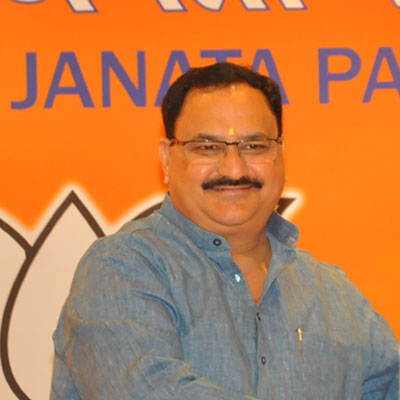 Senior BJP leader JP Nadda was on Thursday made in-charge of party's campaign for the upcoming Assembly polls in Jammu and Kashmir amid aspirations of forming the first party-led government in the state.
Nadda was appointed as in-charge by new BJP chief Amit Shah, sources said.
Buoyed by the success in the recent Lok Sabha polls, BJP is pulling out all stops with regard to the assembly elections in Jammu and Kashmir which are due later this year.
In the Lok Sabha elections, the party won three seats in Jammu and Ladakh region where 41 out of 87 assembly seats are at stake. The appointment comes against the backdrop of Prime Minister Narendra Modi's two visits to the state within a month amidst aspirations to form the first BJP-led government in the state.