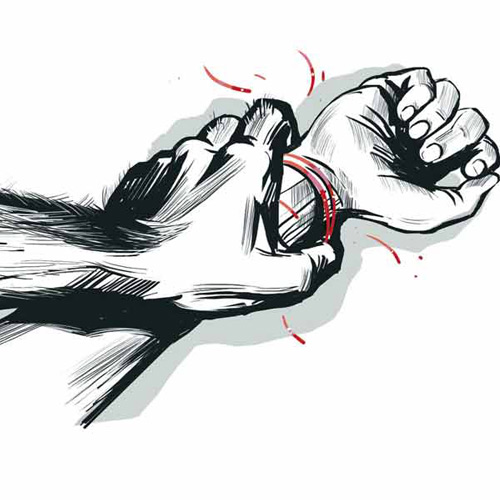 Two teachers, siblings, have been abducted and murdered in Gumla district, the police said on Sunday. Prakash Toppo, a teacher with the Ghaghra Bansari Middle School, was returning home in bike on Wednesday last when he was abducted by unidentified persons near Toto village, Superintendent of Police Bhimsen Tuti told reporters.
When the abductors called his home demanding ransom and asking them to reach a certain place, his sister Saroj Toppo, also a teacher at a school at Fori village of the district, went to the site without informing the police, the SP said. When she too did not return, the family members approached the police and raids were on,
However, the bodies of the siblings were recovered from Barangpat jungle under Ghagra police station. Tuti accompanied by Sub-divisional Officer Deepak Kumar alongwith adequate force reached the spot and recovered the bodies.
While the hands of both the victims were tied, the Saroj's mouth was gagged, police said adding they were killed by a sharp weapon. Irate teachers blocked the road near Tower chowk.