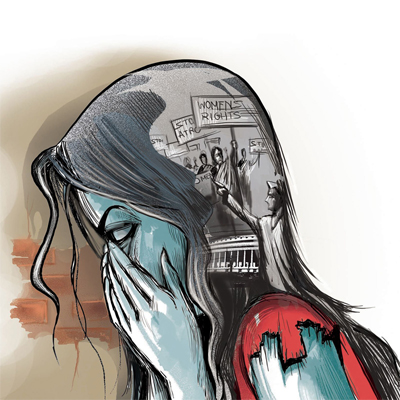 The Jharkhand State Commission for Protection of Child Rights (JSCPCR) on Sunday strongly deplored the Swang Gulgulia Dhoura village incident in Bokaro district, where a 13-year-old girl was raped on the diktat of the panchayat head on Tuesday, and demanded stringent punishment against the culprits.
Reacting to the nature of the incident, Shamina Shafiq, a member of National Commission for Women had said, "Action should be taken in matters where these regional panchayats do injustice to women. Inhuman things are happening this way. Why doesn't the district administration make people aware of things? NCPCR (National Commission for Protection of Child Rights) should come first in it as it's the matter of a girl child. If they will not take any action, then NCW will get involved in this."
Chairman of the JSCPCR, Roop Laxmi Munda said a two-member JSCPCR team comprising members Ranjana Kumari and Sunita Katyayan had visited the village on Saturday to probe the incident. A detailed report of the findings by the members would be submitted to the commission within the next few days and the commission would recommend the Jharkhand government to take action accordingly in this regard.
Describing the incident as "inhumane and barbaric", Munda told PTI that JSCPCR would demand that action be initiated against the culprits under Protection of Children from Sexual Offences Act, 2012. She advocated concrete steps to check recurrence of such incidents and assured that JSCPCR would ensure that the victim gets adequate compensation as the commission did for the four gang-rape victims in Pakur district about a year ago.
Describing the incident as "heinous", Ranjana Kumari said lack of awareness, literacy and basic amenities in the village forced around 250 Pasi community members to lead a miserable life. Kumari said the accused village head, Ghosal Pasi was not an elected panchayat chief but a self-styled Mukhia (village head), who is a powerful man among the community.
Asked when the report would be submitted to the commission, Ranjana Kumari said it would take about three to four days as the team was preparing a detailed report as well as the recommendations to be made.