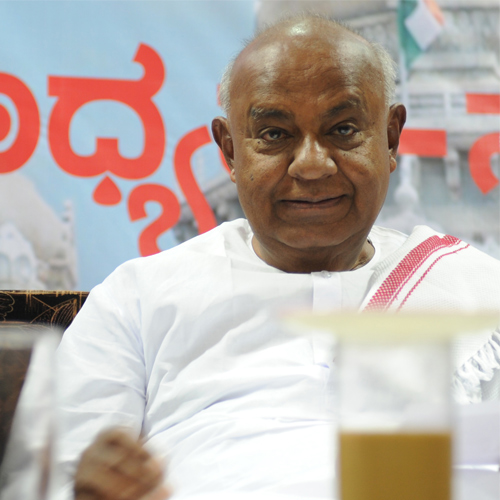 Former prime minister HD Deve Gowda on Wednesday did not give much credence to exit polls and ruled out any possibility of extending support to the Bharatiya Janata Party (BJP)-led NDA or its prime ministerial candidate, Narendra Modi.
Commenting on exit polls predicting a win for the BJP-led NDA and whether the Janata Dal-Secular (JD-S) could become a likely partner of that alliance, Deve Gowda brushed it aside, saying such an event was distant.
"I am not worried about the exit polls. It varies from one to the other. Now, there is no question of asking whether JD-S will go with so called the NDA or Modi," Deve Gowda said.
"Some of the senior leaders from the Left like Karat and Bardhan have taken the initiative, the same thing happened in 1996 as well. I have seen from the print and the electronic media that Karat is working sincerely. I have not contacted any individual, and therefore, we are committed to a secular political ideology," said Deve Gowda referred on the issue of a third front emerging after the poll results were out.