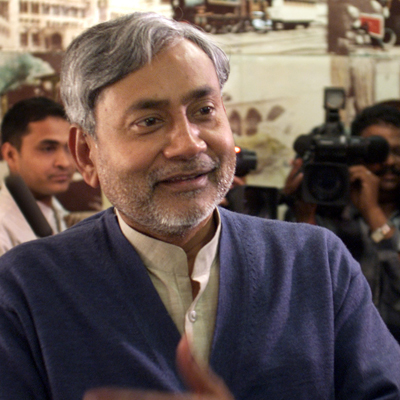 The legislators of the Janata Dal-United (JD-U) on Sunday urged Nitish Kumar, who resigned as chief minister of Bihar after the drubbing in the 2014 general elections, to reconsider his decision.
Kumar, tendered his resignation on Saturday to Governor Dnyandeo Yashwantrao Patil after taking moral responsibility of defeat. Later, Patil accepted the resignation. The JD-U members staged a demonstration urging Kumar to assume his office.
A senior leader of JD-U, Vijay Chaudhary, said that the legislators want Kumar to continue as chief minister of the state. "The opinion of legislators and mine is that chief minister should lead us. Some names are unnecessarily doing the rounds. No such decision has been taken and party will take a final call," Chaudhary said.
Meanwhile, a JD-U member Bhumipal Rai said the resignation will not be accepted by the party. "The development in Bihar should take place under his leadership. He should again be chief minister. We will not accept this," he said.
Kumar has not recommended dissolution of the assembly, this leaving a window for formation of a new government, if any other party cobbles up majority in the 243-member house. The JD-U legislators will meet on Sunday evening to elect their new leader. The JD-U won only two parliamentary seats out of 40 in Bihar while Bharatiya Janata Party (BJP)-led National Democratic Alliance (NDA) cornered 31 seats. Modi's BJP won 282 seats, 10 more than the majority required to rule.
With its allied parties, in the recently concluded general elections paving for a comfortable tally of around 337 - the clearest result since the 1984 assassination of former Prime Minister Indira Gandhi propelled her son Rajiv to office.