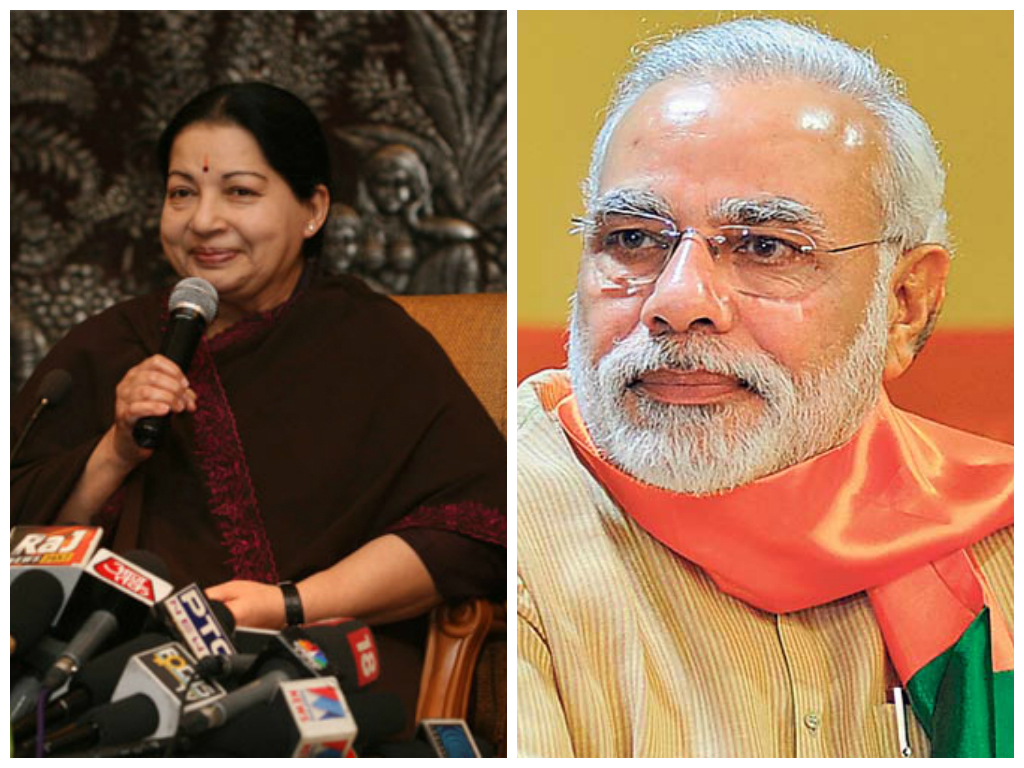 Amidst speculation that BJP is trying to lure AIADMK into NDA-fold to seek its support in the Rajya Sabha where the ruling party is in a minority, Tamil Nadu Chief Minister J Jayalalithaa will call on Prime Minister Narendra Modi in Delhi on Tuesday.
As BJP with 42 members in the 245-Upper House falls short of the 123-mark, speculations are rife that the Modi-led party might warm up to AIADMK which has ten members in the House. BJP needs AIADMK support in a bid to push through key legislations in the Rajya Sabha.
An official communication from Tamil Nadu government had said that Jayalalithaa would meet the Prime Minister to discuss issues concerning the state. Jayalalithaa is expected to raise the issues of allocation of additional power to the state, which is facing an energy shortage, and also the fishermen's issue who are facing trouble from Sri Lankan authorities. She will also call on President Pranab Mukherjee.
Union Law Minister Ravi Shankar Prasad and Minister of state for Commerce Nirmala Sitaraman are likely to meet Jayalalithaa, according to sources.