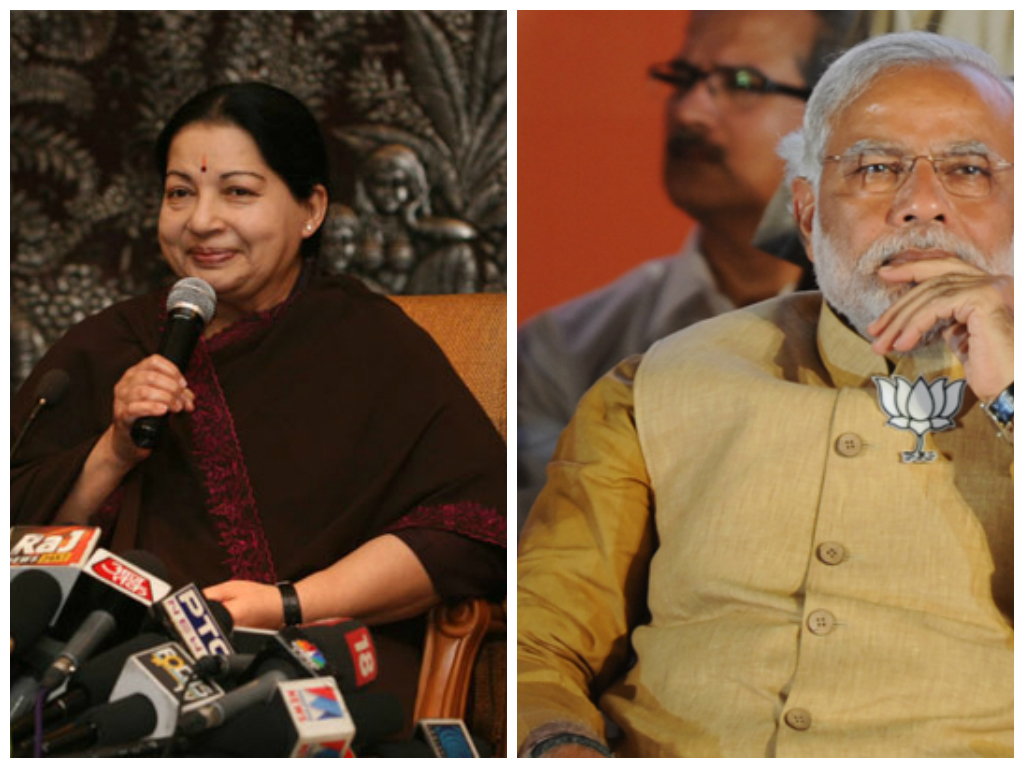 J Jayalalithaa may soon be heading into the NDA fold, if the BJP and its allies get enough seats to form a government.
K Malaisamy, a leader from the AIADMK said on Wednesday that "Narendra Modi is a great friend of Jayalalithaa, though they may differ politically. If he becomes PM then Madam would like close ties".
Moreover, Jayalalithaa herself did not contradict him, simply choosing to say that she waould wait for the election results to come out before giving a response.
All exit polls have suggested that the BJP-led NDA would storm to power in Delhi. Four out of 5 surveys suggest the NDA could get a majority without having to look for additional partners. However, new partners could be added to the coalition to make it more stable, or if the NDA numbers are just short of the majority.
Modi and Jayalaithaa have been seen to be close. They have attended each others' swearing-in ceremonies as Chief Ministers and have generally maintained a good rapport. While the two leaders criticised each other during the campaign, it was not as vitriolic as the exchanges between TMC chief Mamata Banerjee and Modi.
Jayalalithaa's AIADMK was part of the NDA government in 1998-99, but her departure from NDA had caused the fall of the government and fresh elections in 1999, which also the BJP won.