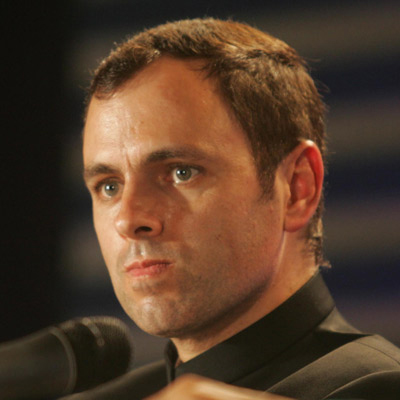 The death of Haji Mohammad Yousuf in 2011 has become a political issue in Jammu and Kashmir as Chief Minister Omar Abdullah sought an apology from the PDP for terming a natural death as murder, but the opposition party hit back at him.
Omar, while addressing a party convention at Handwara on Wednesday, said the opposition PDP should apologise for levelling false and baseless charges of murder in Yousuf's death case.
"The PDP projected the unfortunate death of Haji Yousuf in a manner as if I had committed a murder myself. They levelled serious allegations against the then IG Crime ( Raja Aijaz Ali) which is not hidden. The pen-inkpot people branded him the murderer. Today the same police officer (post retirement) is their candidate from Uri assembly seat," Omar said.
He said the PDP should admit that their allegations were wrong and "apologise for it".
General Secretary of the PDP Mohammad Dilawar Mir however, hit back at the chief minister saying, he may try to present himself as a leader with a clean image but that will not help him. He added that Abdullah will always remain the main accused in the case.
He alleged that instead of submitting himself to an investigation, Abdullah attempted to hush up the case.
Mir said that the case still rests with the Supreme Court, and that eye witnesses had deposed as to how a perfectly healthy Yousuf had come out of the CM's residence vomiting blood. Mir called it the worst example of corruption by the National Conference government. Mir claimed that the death was linked to money and that Omar Abdullah would have to answer all charges against him.
Dilawar Mir also claimed that there should be an independent inquiry into the incident, but that under the present National Conference government, such a demand from the Opposition PDP was fruitless.
Mir said the NC government only had 'a hundred more days of luxury' left and that in the face of corruption charges against majority of his ministers, Omar Abdullah had no choice but to 'invent new theories every day'.
Yousuf's controversial death, during his questioning at the Chief Minister's residential office on September 29, 2011, had led to a storm in the mainstream political camp as his family members and several opposition parties levelled allegations of "custodial killing" against the Chief Minister and a coterie of his confidantes.