Students who celebrated Pakistan's victory over India were thrashed and sent back home. In addition, they were charged with sedition charges by the Uttar Pradesh government. Omar Abdullah took to twitter and condemned the charges while calling students act, 'misguided'.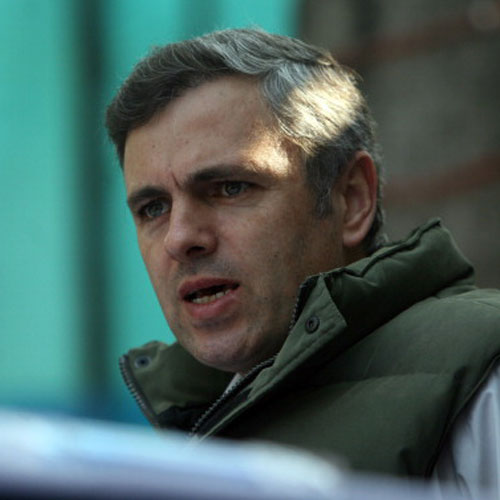 A case of sedition was registered under section 124 (a) of the Indian Penal Code against unknown students of Swami Vivekanand Subharti University on Wednesday.
Meerut Police have registered a case of sedition against the 67 Kashmiri students of Meerut's Swami Vivekanand Subharti University (SVSU) who allegedly celebrated the victory of Pakistan over India in a cricket match on Saturday.

Members of Bharatiya Janata Party leaders met the university's vice chancellor Dr Manzoor Ahmad and management officials demanding stern action against the students who praised Pakistan.
A group of students associated with youth wing of the safforn party also burnt the effigy of the vice chancellor while students in CCS University took out Ahmad's staged funeral procession inside the premises blaming him.

During the match, a group of Kashmiri students allegedly celebrated Pakistan's victory over India and a few of them shouted slogan "Pakistan Zindabad". Their act triggered tension in the university as different groups of students got involved in a fight.
The university management initiated a three-tier inquiry and questioned other Kashmiri students in the premises. But they did not name others leading to suspension of all 67 students from Kashmir.
The suspended students were asked to vacate the hostel and go back to their homes in Jammu and Kashmir.
As per legal experts, those who are supporting the errant students by hiding their names can be charged with conspiracy under section 120 (b).
The registration of case under 124(a) will block the possibility of revoking the suspension of students who have been pursuing courses in technology, law and business administration in the university.

Reacting to this, CM Omar Abdullah said that the students were misguided and needed right guidance. He sent you the tweets below:
The sad fact is that some of these students are recipients of the PM scholarship for Kashmiris. Perhaps They need to introspect.
— Omar Abdullah (@abdullah_omar) March 6, 2014
Finally while what the boys may have done in Meerut is misguided it certainly isn't illegal, regardless of who them were cheering.

— Omar Abdullah (@abdullah_omar) March 6, 2014
I believe what the students did was wrong & misguided but they certainly didn't deserve to have charges of sedition slapped against them 4/n

— Omar Abdullah (@abdullah_omar) March 6, 2014
Sedition charge against Kashmiri students is an unacceptably harsh punishment that will ruin their futures & will further alienate them 1/n

— Omar Abdullah (@abdullah_omar) March 6, 2014
I will talk to UP CM ASAP & intervene on behalf of these misguided students to have this charge of sedition removed. 3/n.

— Omar Abdullah (@abdullah_omar) March 6, 2014
I believe the University did what it had to to control the situation but this action by the UP Govt is uncalled for & should be reversed 2/n

— Omar Abdullah (@abdullah_omar) March 6, 2014
Also, others expressed ire over these charges on Twitter:
Okay, what the Kashmiri students did in Meerut was stupid but not worthy of sedition charges against them.

— Aditya (@adityavnathan) March 6, 2014
Am gonna inherit granny's #Karachi haar. Few Punjabi's still possess it & love the Jewellery designs frm across the border. #Sedition o_O

— Dr Uzma (@uzma_Indianbuzz) March 6, 2014
Sedition is an outdated concept. The modern word for those questioning nationhoods is dissident. Dissidence is part of democracy.

— Madhavan Narayanan (@madversity) March 6, 2014
Not mentioning my bachpan ka pyaar, Atif Aslam, lest I'll be charged for sedition. Tch!

— Sana (@scimitar_) March 6, 2014
If supporting Pak cricket team amounts to sedition, jail would become my permanent home #greenshirts

— Waheed Mirza (@mirzawaheedz) March 6, 2014
Tomorrow, if I applaud the work of a Pakistani writer, painter, filmmaker, or musician, will I be booked for sedition? I'd like to know.

— Chintan Girish Modi (@chintan_connect) March 6, 2014
And during the finals on 8th i must cheer Sri Lanka OR else face sedition ?

— ayaz nazki (@ayazrasoolnazki) March 6, 2014
Sedition charges against Kashmir students for supporting Pakistan cricket team is a silly move. It will spectacularly backfire.

— Sreemoy Talukdar (@sreemoytalukdar) March 6, 2014
I love watching "Khuda aur Mohobat" #Sedition?

— Rabia Kirmani (@KirmaniRabia) March 6, 2014
The ugly face of Largest Democracy in the World ... Sedition charges for supporting Pakistan Team! Shining India #AsiaCup

— Mansoor Hayat (@MansoorSandhu) March 6, 2014
Now charging dose guys with Sedition case will only make thngs worse. If dey lyk pakistan so much, just deport dem !! #WhyCare

— avijit mitra (@avijitmitra) March 6, 2014